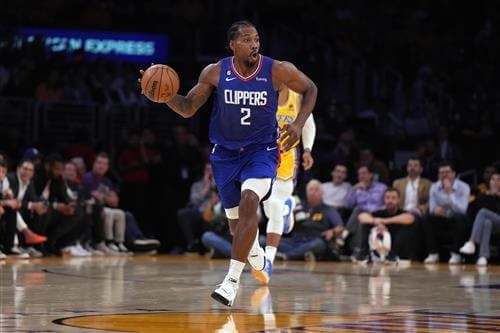 We are well into the 2023 NBA season with most teams distinguishing themselves from each other through the 82-game-season. The top teams have placed themselves relatively distanced from the rest of the pack so far, and lottery teams are becoming known to the masses. That does not mean that teams are not looking to improve their rosters during the short or long term, because there could be movement around the league as early as in the last few weeks of November. Specifically, there could be movement between superstar players.
It is time to discuss 5 shocking trades that could happen right now because NBA general managers are endlessly looking for methods to make big moves in the trade market. The top teams are finding ways to improve their rosters and while it won't be easy, there could be some deals that would shake up the league in both the Western and Eastern Conferences. Without further ado, here are the 5 shocking trades that could occur that would ship out some top stars including Kevin Durant, Kawhi Leonard, and Anthony Davis among others.
Zach LaVine To The New York Knicks
Trade Details: Zach LaVine for RJ Barrett, Derrick Rose, Obi Toppin, 2 Future First Round Picks
The New York Knicks are another team that struggled mightily last year, and Knicks fans were not happy about that. Julius Randle is an All-Star when he is in form, but he struggled from the floor this year and did not have an impact on the court. Remember, two years ago, Randle won Most Improved Player and earned his first All-Star selection, leading the Knicks back into the playoffs. This year, the Knicks are currently 8-7 in the Eastern Conference which is good for 8th in the Eastern Conference.
LaVine is having a solid year by posting 22.2 PPG, 3.8 RPG, and 4.2 APG on 38.2% from three, but is his production stagnating? He has yet to come close to competing for an NBA title and has 2 All-Star appearances at the age of 27. There is no guarantee for Zach that he will be in a position to actually win a title in New York, but being surrounded by Julius Randle, Mitchell Robinson, and Jalen Brunson could be better for him. A sensational athlete and one of the best perimeter scorers in the league, LaVine belongs to Madison Square Garden.
In order for New York to acquire a go-to scorer of LaVine's caliber, it might have to come at the expense of another franchise player, RJ Barrett. New York needs to acquire an All-Star perimeter scorer who can create his own offense and score the ball consistently. Clearing the roster of an older point guard in Derrick Rose and a decent but unspectacular big in Obi Toppin also hands the keys to a massive market to LaVine. No doubt, this deal could work for both franchises that could be heading in different directions.
Of course, the Knicks will bring excitement back to their fanbase. The goal should be to move on from players who aren't cutting it just yet, and start building around LaVine should they acquire him. For Chicago, Rose gets a welcome back story and Barrett can form a better pairing with DeMar DeRozan because he is very young at age 22 and has a very high ceiling. This deal would work best for both sides because Chicago isn't necessarily going anywhere as currently constructed and New York finally makes an Eastern Conference Finals push.
Bradley Beal To The Boston Celtics
Trade Details: Bradley Beal for Robert Williams, Marcus Smart, 2024 First-Round Pick, 2026 First-Round Pick, 2027 First-Round Pick
Boston is coming off an NBA Finals appearance because Jayson Tatum and Jaylen Brown are a fantastic duo. The duo can score at an elite level and are improving other areas of their games as well. Tatum is a future superstar, averaging 31.1 PPG, 7.4 RPG, and 4.1 APG while continuing his improvement as a go-to scorer in crunch time. With his skillset, Tatum has a chance to be one of the best scorers of all time. But he needs help, even if he has Jaylen Brown by his side, and that could come in the form of Bradley Beal.