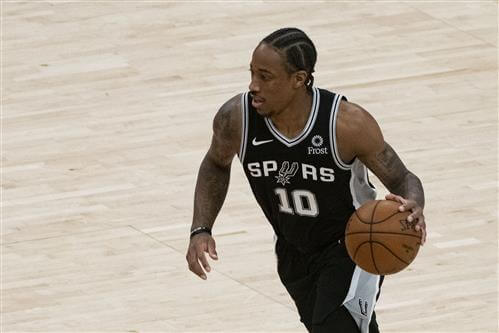 Another hectic NBA offseason is almost in the rearview mirror.
Teams once again spent big during free agency to shore up weaknesses, but not all the moves will pan out.
Here are the five riskiest signings from this past summer.
Devonte' Graham, New Orleans Pelicans
Contract: 4 years, $47.3 million
New Orleans swung for the fences during free agency, clearing salary-cap space to reportedly pursue Chris Paul and Kyle Lowry. The Pelicans missed out on both and settled on Graham instead of matching the Chicago Bulls' offer sheet for Lonzo Ball.
Graham's contract isn't bad at face value. New Orleans needed to surround budding star Zion Williamson with more perimeter shooting, and Graham has connected on 37.4% of his triples over the last two seasons, including a 42.3% clip on catch-and-shoot threes in 2020-21. Additionally, the Kansas product can create out of the pick-and-roll and finished eighth in the Association in assists just two seasons ago.
However, the Pelicans gave up a lottery-protected 2022 first-round pick to acquire Graham through a sign-and-trade. He's also a downgrade defensively from Ball, and Graham joins a unit that surrendered the seventh-most points per contest last season.
Ball's chemistry with Williamson was evident during their time together, so moving on from that partnership is a risk, especially with rumors about the latter's long-term future in the Big Easy already swirling.
Jarrett Allen, Cleveland Cavaliers
Contract: 5 years, $100 million
Cleveland didn't waste any time locking up Allen, but it's possible he could've been brought back at a lower price if the team was more patient. The Cavs held the right to match any offer for the young center after extending him a qualifying offer. While Allen reportedly attracted interest from multiple teams, it's unknown if any of those suitors were willing to table a nine-figure contract.
The Cavaliers' investment also came days after they selected USC standout Evan Mobley third overall in this year's draft. Like Allen, Mobley's natural position is at the five-spot, but his passing skills, ball-handling, and perimeter defensive ability may allow the pair to co-exist.
Still, the Cavs are rolling the dice without seeing Allen and Mobley play a single minute together. Neither is a proven outside threat, which could further complicate the club's floor-spacing issues. The Cavs will probably move forward with Mobley if their jumbo experiment fails, though finding a taker for Allen's $20-million annual salary will be difficult.