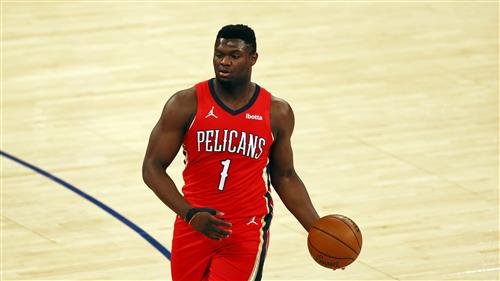 New York Knicks fans across the globe were hoping and praying that the franchise would land the No. 1 pick in the 2019 draft. Of course, the goal was to draft Zion Williamson and kickstart a new era in New York. But that didn't happen. The Knicks ended up with the No. 3 pick and with Williamson going No. 1 to the Pelicans, the Knicks drafted RJ Barrett.
Barrett has performed exceptionally well this season (17.3 PPG) alongside All-Star Julius Randle (23.7 PPG, 10.5 RPG, 6.1 APG), and the Knicks are in a playoff spot. But Zion Williamson would have taken the franchise to another level because he is most likely the next player to take over the throne as the face of the NBA from LeBron James when The King retires.
Luckily for Knicks fans, Zion Williamson could be a New York Knick someday. An important statement made by Zion this week and a few key factors could set up a chance for the Knicks to acquire the transcendent superstar. Here are the reasons Zion Williamson will play for the New York Knicks in the near future.
5. Zion Williamson Loves Playing In New York
Zion Williamson made a very important remark this week. Williamson claimed that New York is his favorite place to play in the NBA, of course after the Smoothie King Center. Zion is a very self-aware superstar, so he knows he must give priority to the Pelicans and their stadium. But deep down, his love for playing in New York is there.
After all, why would he mention it? Madison Square Garden is a special arena where the best players have historically owned the court. Players like Michael Jordan, Kobe Bryant, and LeBron James all had legendary games in the Garden. For Zion, he knows he has the talent to be mentioned among the greats and wants the opportunity to make the Garden his home.
4. The New Orleans Pelicans Are Not Good Enough
The New Orleans Pelicans were expected to be a solid team this season because they have two All-Stars in Brandon Ingram and Zion Williamson. Lonzo Ball was one of the most hyped rookies in history, and the marquee signing of Stan Van Gundy was supposed to make the Pelicans a playoff team at the very least.