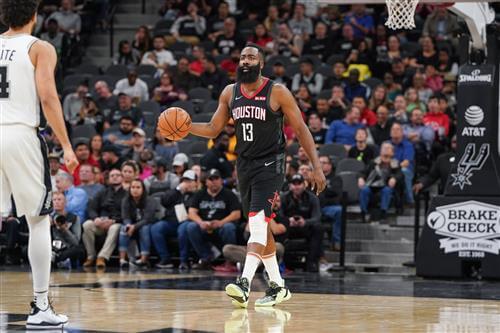 Kyrie Irving and Kevin Durant are the two superstar players who will be returning to dominate the league once again. Both players are former NBA champions who delivered on the brightest stage of them all and are hungry to do it again. With some big changes in Brooklyn such as the hiring of former Hall of Fame point guard Steve Nash as the head coach, the Nets will be a major problem next year. But what if Brooklyn added James Harden to the mix?
Brooklyn will have a tremendous offense if Kevin Durant returns to his normal self because he and James Harden are arguably the best scorers in the past decade. The Rockets need to hold onto their franchise star, but if the Rockets are in a state of flux, there is no reason why The Beard should waste his prime years for an uncertain situation. Even though Brooklyn will part ways with key pieces such as Spencer Dinwiddie, Caris LeVert, and Jarrett Allen, and possibly the No.19 overall pick to make it happen; Harden with former teammate Kevin Durant and also All-Star Kyrie Irving makes the Nets the favorite to win the 2021 NBA title. Here are the 5 reasons why.
5. Best Chance To Dominate The East
For years, the Western Conference has been the most dominant conference in the league. While the East has certainly improved thanks to superstar players such as Kawhi Leonard, Giannis Antetokounmpo, and Jimmy Butler in recent years; the West is still the dominant conference. This means that outside the Heat and Celtics, there aren't many teams that are scary enough for a team like Brooklyn who have Kevin Durant and Kyrie Irving.
With James Harden on the squad, the Nets will be far and away the favorites to make the NBA Finals. The Bucks are a very good team thanks to Giannis Antetokounmpo, but it is still 3-to-1 in terms of superstar talent. Similarly, the Celtics have Jayson Tatum and some other All-Stars, but Boston are still young and they can't field 3 superstars at once. Miami are a big threat, but Brooklyn's Big Three is just better on paper and on the court. The Nets will most likely dominate the East if they acquire James Harden on paper and on the court.
4. James Harden's Playmaking Ability
Kyrie Irving is a superstar point guard, except that he doesn't actually play like a point guard. Kyrie looks for his shots all the time, which is actually beneficial for the team because he is so adept at creating his own looks. Still, Kyrie Irving as the main ballhandler won't exactly win NBA titles on its own as LeBron James was the main playmaker during his Cleveland days. For Kyrie to be Kyrie, James Harden's sensational playmaking skills will be invaluable.