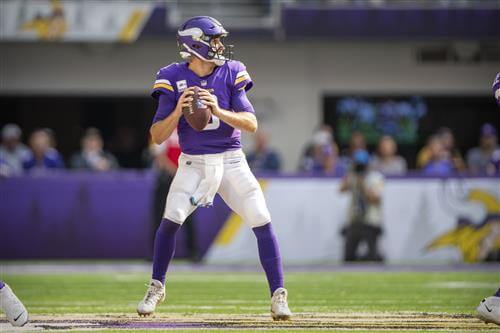 What a shame. In the biggest year of Baker Mayfield's career to date, he has suffered a torn labrum and possibly more that's keeping him out of action. Backup veteran journeyman Case Keenum is set to take over, for at least one start, possibly longer.
This comes in a season where Mayfield needed to play his best in order to maximize his value with his upcoming contract extension. After the 2022 season, Mayfield will be an unrestricted free agent. Since the Browns have yet to fully commit to Mayfield longterm as their franchise quarterback, yet they have a stacked roster, the possibility arises; Could the Browns look elsewhere as Mayfield tries to overcome his struggles?
The NFL is a cutthroat business. If you don't produce when the expectations are high, your seat gets hot in a hurry.
While being injured obviously isn't Mayfields fault, the bottom line is the Browns feel they have a championship-caliber team, yet Mayfield hasn't always looked the part as a QB capable of elevating his team to a Super Bowl.
With that, here are five alternative quarterback options for the Cleveland Browns while they determine Mayfield's status.
Cleveland Browns sign Cam Newton to form three-headed rushing monster
Released from the New England Patriots before the football year began, 2015 NFL MVP Cam Newton remains unsigned. And whether it helps him find a new team or not, Newton is also recently vaccinated. The best option for the Browns if they don't wish to use any draft capital, may be to just scoop Newton up and offer him the chance to earn a starting gig, competing with Case Keenum.
If Newton is truly recovered from the shoulder ailments that have held him back since 2018, beating Keenum in a starting competition should come fairly easily for the three-time Pro Bowl quarterback. While it's reported Newton has been holding out for a management position (a starting role), the Browns may be his best shot.
Newton should view Cleveland as a desirable destination. They have a great offensive line and are built off a strong running game, which Newton can even add to. A triple-option backfield with Newton, Nick Chubb, and Kareem Hunt once they return from injuries would be an offense that's tough to defend.
Having Odell Beckham Jr. and Jarvis Landry on the outside would be a bonus, and definitely better than the receivers Newton got to work with in New England.