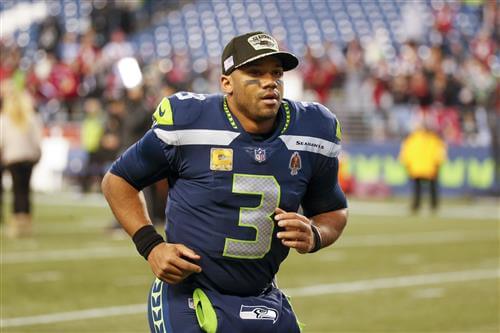 Ben Roethlisberger and the Pittsburgh Steelers are now 5-4-1 on the season following Sunday night's loss to the Los Angeles Chargers.
As we've seen with other great quarterbacks of the past, Big Ben has now hit that proverbial wall. The 39-year-old signal caller has simply lost a lot of the talent that made him a two-time Super Bowl champion and a future Hall of Famer.
As for the Steelers, there was some talk about the two sides moving on from one another this past off-season. Clearly no longer a championship contender, it's now time for general manager Kevin Colbert and Co. to search for a new quarterback once the 2021 campaign comes to a conclusion. Here's an early look at five options.
Pittsburgh Steelers trade up for Matt Corral in the 2022 NFL Draft
Right now, we project this Mississippi star will be one of the top-six picks in the 2022 NFL Draft. If that's the case, Pittsburgh will have to trade up in order to land him. At 6-foot-1 and thriving in Lane Kiffin's pro-style offense with the Rebels, Corral has tallied 29 touchdowns against three interceptions while completing north of 67% of his passes in 11 games this season.
The idea here for Pittsburgh would be for Mason Rudolph or Dwayne Haskins to act as the stopgap quarterback until Corral is ready. It's not an ideal scenario. But that's what happens when you kick the quarterback situation down the road.
Pittsburgh Steelers trade for Jimmy Garoppolo
The other idea here would be for Pittsburgh to both select a quarterback and find an outside option to be a stopgap option. That would include going with someone like Cincinnati's Desmond Ridder or Sam Howell from North Carolina while adding a proven starter.
On the cheap, there might not be a better option than the 30-year-old Garoppolo. He could probably be had for a mid-round pick given that the San Francisco 49ers are preparing for Trey Lance to start next season. The 6-foot-2 signal caller is also your prototypical option that Pittsburgh has valued under center in the past. Garoppolo is playing good football as of late, too, tallying six touchdowns against one interception in his past three starts.