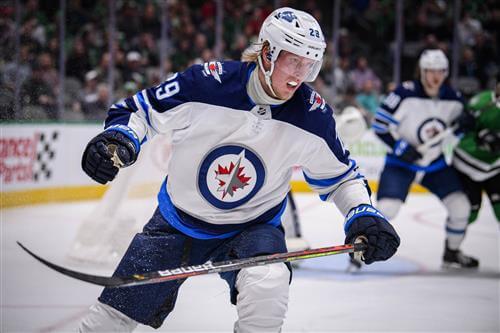 Patrik Laine is one of the league's most intriguing young stars. He's still just 22 years old and has shown the potential to be one of the league's most dangerous goal-scorers, ranking seventh in the league with 138 tallies since his NHL debut in 2016.
After signing a two-year bridge deal last season, Laine showed up in 2019-20 with an improved 200-foot game and registered a career-high 35 assists while potting 28 goals. However, the Winnipeg Jets are reportedly considering trading Laine to address other needs on their roster.
Here's a look at some of the teams that could try to acquire the 2016 second overall pick.
Colorado Avalanche
With a stacked crop of young talent and plenty of cap space, the Avalanche can't be ruled out as players in any scenario. It wouldn't be a surprise to see general manager Joe Sakic pursue Taylor Hall in free agency, but Laine would certainly make sense if the team looks to add a younger winger at a lower cost.
The Avalanche have over $22 million in projected cap space but have several players in line for new deals, including restricted free-agent rearguards Nikita Zadorov and Ryan Graves. Both players would add some much-needed size and grit to the Jets' back end, but a potential swap would likely be contingent on either agreeing to a new contract.
Tyson Jost and Nazem Kadri are intriguing options at center and could interest Winnipeg with veteran pivot Bryan Little's career in jeopardy. Jost would replace Laine's youth, while Kadri would give the Jets a strong two-way center who's in his prime.