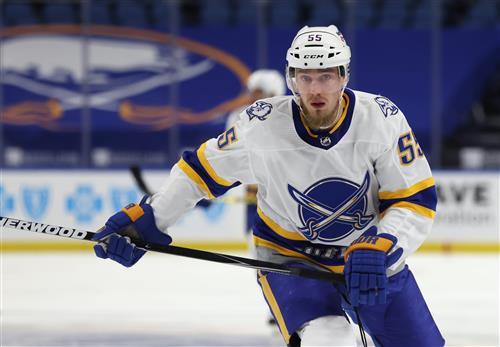 Sometimes things just don't go as planned.
Many NHL players entered the season with high hopes but have failed to meet expectations for one reason or another. Others have been stuck in the same situation for years or have simply hit a wall in their development.
With the April 12 trade deadline fast approaching, we take a look at five players who have struggled so far this season and could benefit from a trade to a new team.
1. Taylor Hall, Sabres
We'll start with the obvious: There's arguably no player in the league who needs a shakeup more than Hall. The former Hart Trophy winner has been a complete nonfactor for a historically poor Sabres team, and it's clear the club isn't close to being competitive in the near future.
Hall has just two goals in 37 games, which equates to $4 million per tally in terms of his $8-million cap hit. His confidence appears to be at an all-time low, and he hasn't played much meaningful hockey in his 11-year pro career. It's time for Hall to maximize his potential and join a contending team.
The 29-year-old winger doesn't have a lengthy postseason resume, but 12 points in 14 career playoff games is certainly noteworthy. With his combination of speed and skill, Hall would fit seamlessly into any contending team's top-six forward group. The pending unrestricted free agent's price tag will never be lower, and GMs shouldn't hesitate to strike.
2. Sam Bennett, Flames
There are probably a few Flames players who would benefit from a clean slate, but Bennett's need for a new home is most glaring. The 24-year-old, who previously requested a trade, is set to become a restricted free agent after this season, and his days with Calgary are likely coming to an end.
Bennett hasn't come close to matching his career-best 36-point rookie campaign, and he's highly unlikely to blossom into an offensive threat at this point in his career.