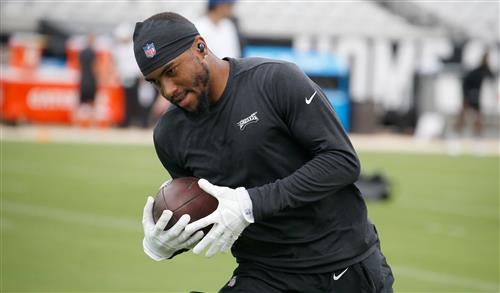 There's a number of star NFL players who find themselves on shaky ground heading into the start of training camp later this month.
We already know about the drama Philadelphia Eagles wide receiver DeSean Jackson has caused. But he's not alone on this list.
Could the Jacksonville Jaguars move on from a former top-five pick? Maybe the New York Jets release one of the biggest free-agent busts in modern NFL history.
It's in this that I look at five star players who could get proverbial pink slips during training camp later in July.
DeSean Jackson, wide receiver, Philadelphia Eagles
This one seems rather clear cut. Either the Eagles are going to accept Jackson's apology after he shared anti-Semitic messages on social media or they are going to release him. Jackson has apologized twice after sharing quotes that were initially attributed to Adolf Hitler. It's been a major story as the NFL prepares to open training camps.
If the Eagles decide to move on from the former Pro Bowl receiver, it would actually cost them against the cap. Though, the team could very well look to strip the receiver of his bonuses, saving cap space in the process. Jackson is set to count $8.61 million against the cap in 2020.
Malcolm Butler, cornerback, Tennessee Titans
Butler's contract makes it nearly impossible that the Titans would outright release the former Super Bowl hero without spreading the cap hit throughout the next couple years. Releasing the veteran corner would cost the team $12 million against the cap. If they were to spread it out, the resulting cap hit would be $8 million.