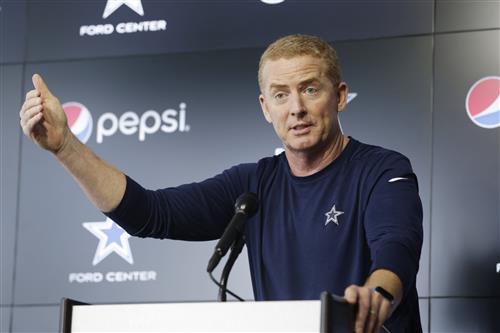 Anyone will tell you the NFL stands for "Not For Long," and nothing could be more true for the league's head coaches. With constant reshuffling and the next forward-thinking coach always out there to be snatched up, there are bound to be plenty of coaching shake-ups this year. With that in mind, here are five coaches who could end up on the hot seat in 2019.
5. Dan Quinn
Outside of one Super Bowl run, Dan Quinn hasn't produced much success in Atlanta. The defensive-minded coach has produced bottom-10 defenses in two of the last three seasons. An underwhelming season last year was a combination of injuries and poor play, but a repeat of 2018 could see Arthur Blank souring on his head man.
4. Jay Gruden
Washington is starting fresh by picking if its quarterback of the future in Dwayne Haskins in the first round of the 2019 NFL Draft. There would be no better time to shake things up at head coach, especially since quarterbacks under Gruden haven't had great success. This season could be the bridge year between the Washington of old and a new-look franchise moving forward, particularly if they miss out on the postseason once again.
3. Doug Marrone
One year removed from an AFC Championship Game appearance, the Jaguars fell flat on their faces last year.