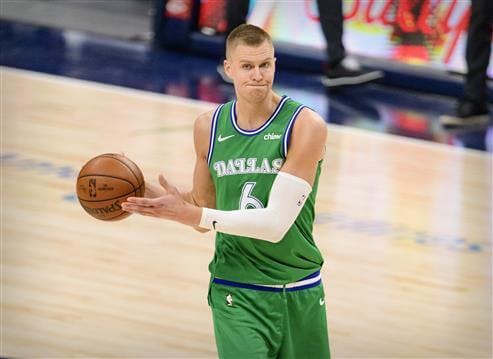 We've reached late August, which means we've officially entered the dog days of the NBA offseason.
With the exception of Lauri Markkanen and Paul Millsap, most of the impact free agents are off the market. The trade rumor mill seems to be churning a bit slower than it was a few weeks ago. And we're about a month away from the start of training camps.
Big NBA news can drop at seemingly any moment, though. And while we may not hear the rumor mill turning, front offices around the league are surely looking at options that could lead to improvement.
In the dog days, that generally means trades. And Bleacher Report's resident fake trade manufacturers are here to create and analyze some possibilities for you.
Spurs Win Ben Simmons Sweepstakes
The Trade: Spurs receive Ben Simmons; 76ers receive Dejounte Murray, Derrick White, a 2022 first-round pick and a 2024 first-round pick
The situation between Ben Simmons and the Philadelphia 76ers looks like a good old-fashioned standoff at this point.
The Ringer's Paolo Uggetti reported, "...one scout I spoke to said they wouldn't be surprised if Simmons considers not showing up to training camp if he hasn't been traded." But Philadelphia's asking price for the All-Star point forward "remains sky-high," according to The Athletic's David Aldridge.
That could delay a resolution, but the Sixers may relent a bit if Simmons does indeed hold out. If they do, the San Antonio Spurs, who are reportedly interested, should pounce.
First-round picks haven't yielded a ton of production for San Antonio in recent years, so it should be OK with giving up a couple (maybe even three, if Philadelphia insists). And though Dejounte Murray and Derrick White are both solid, young(ish) starters, neither has a ceiling near that of Simmons. With the Spurs, the Australian playmaker could finally have a roster tailor-made for his drive-and-kick abilities (eventually).
For Philly, this deal doesn't net a star right now, but it gives a couple chances at one. And Murray and White can both help in the short-term pursuit of a title. The former has All-Defense ability on the perimeter. The latter spaces the floor far better than Simmons did. And both can create a little.
Warriors Get Kristaps Porzingis in the Right Role
The Trade: Warriors Receive Kristaps Porzingis, Dorian Finney-Smith, Jalen Brunson, Willie Cauley-Stein; Mavericks Receive: Andrew Wiggins, James Wiseman
With Golden State wanting to get back into the title hunt and needing some more firepower with Klay Thompson likely out until Christmas, swinging a trade with the Mavs for some win-now help makes sense.
While Porzingis has disappointed as a No. 2 option in Dallas, he'd be a perfect No. 3 behind Stephen Curry and Thompson with the Warriors after averaging 20.1 points, 8.9 rebounds and shooting 37.6 percent from three. Finney-Smith plugs into Wiggins' old spot as a three-and-D specialist, while Brunson (12.6 points on 40.5 percent from three) and Cauley-Stein (5.3 points and 4.5 rebounds in 17.1 minutes) give Golden State some much-needed depth.
Dallas moves on from the Porzingis experiment by adding a reliable scorer and improved defender in Wiggins (18.6 points on 38.0 percent from three) and Wiseman—the No. 2 pick in the 2020 draft—gives them a potential future star to pair with Luka Doncic.