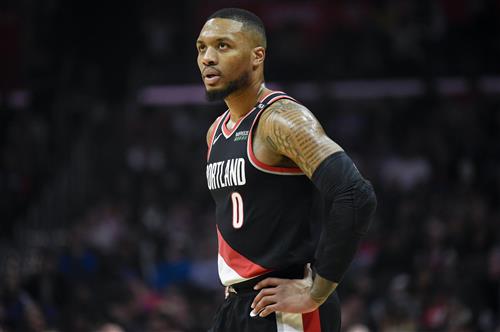 With only the Los Angeles Lakers and Miami Heat still in pursuit of the 2020 NBA title, the offseason is officially on for the other 28 teams.
That means #TradeSZN is rapidly approaching, although for the trade-machine enthusiasts among us, it never really stops.
Because there's such a wealth of activity among all the fantasy general managers out there, it feels tricky to come up with new, but realistic, trade ideas. You've surely seen a dozen variations of roughly the same deals—Chris Paul to Milwaukee, Bradley Beal to a contender, a third star to Brooklyn, Giannis Antetokounmpo to a big dreamer near you—but we're taking the conversation in new directions. Again.
From surprising star swaps to internet-breaking three-team blockbusters, we have five more marquee trades you haven't thought of but could totally work.
Philly Finds Playmaker, Utah Adds Stretch 4
1 OF 5
Philadelphia 76ers receive: Mike Conley, Georges Niang
Utah Jazz receive: Tobias Harris, Shake Milton, No. 21 pick (via OKC), 2022 unprotected first-round pick
It's shake-up time for the 76ers, and a coaching change isn't enough to get this group where it needs to go. No matter which skipper arrives, the jumbo-sized roster still runs problematically light on playmaking and shooting.
Mike Conley could change that—and provide a way out of Tobias Harris' pricey pact (four years, $147.3 million remaining).
The veteran floor general might be slowing down, but he's capable of perking up an offense that doesn't need him in a featured role. He took a while to find his form during his first season with the Utah Jazz, but by the playoffs, he was all the way back (19.8 points, 5.2 assists and a 48.4/52.9/86.4 shooting slash).
He can run with Ben Simmons or slow down for Joel Embiid, plus Conley holds his own defensively. If the fit doesn't work, his $34.5 million salary comes off the books next summer. Georges Niang has only a non-guaranteed $1.8 million salary, which seems a reasonable number for a shooting-needy team to pay a career 38.7 percent sniper from deep.
For the Jazz, they might fear they've already bumped into their ceiling with the soon-to-be 33-year-old Conley, so they widen their contending window by swapping him out for the 28-year-old Harris. The scoring swingman is overpaid, but that's less concerning for a non-destination market like Salt Lake City. Plus, he can help Donovan Mitchell carry the scoring load and maintain floor spacing around Rudy Gobert.
Utah also has three paths to long-term improvement, which some would argue should be the focus given that Mitchell is only 24 years old. That's the same as Shake Milton, who raised his ceiling several stories with a late-season surge. The picks mostly speak for themselves, though that unprotected 2022 first-rounder looks extra tantalizing coming from a team with ill-fitting stars who might have to be split up sooner than later.
Wizards Get Defensive, Jazz Get Younger and Deeper
2 OF 5
Washington Wizards receive: Rudy Gobert
Utah Jazz receive: Thomas Bryant, Troy Brown Jr., Ish Smith, Moritz Wagner, No. 9 pick
Most teams might subscribe to the notion that patience is a virtue after posting sub-.400 winning percentages in back-to-back seasons. The Wizards aren't one of them.
Their aim is maximum competitiveness in 2020-21, which is why Bradley Beal remains on the roster and Davis Bertans wasn't dealt at the deadline. Right or wrong, Washington thinks the return of a (hopefully) healthy John Wall gets it back on the playoff track. That needs to be the case since Beal is tired of being buried under a mountain of losses.
"I don't like losing," he told reporters following a January loss to the Chicago Bulls. "I'm sorry—especially winnable games. ... I don't like losing, so [my frustration is] gonna keep building up for me until we start winning and changing our culture."
Fixing the historically generous defense is Step 1 of that process, and Rudy Gobert is the best possible solution to that problem. The two-time Defensive Player of the Year is one of only 14 players to average 10 rebounds and two blocks in five different seasons. He also graded as a 72nd percentile pick-and-roll screener, so he could work some two-man magic with Beal or Wall.