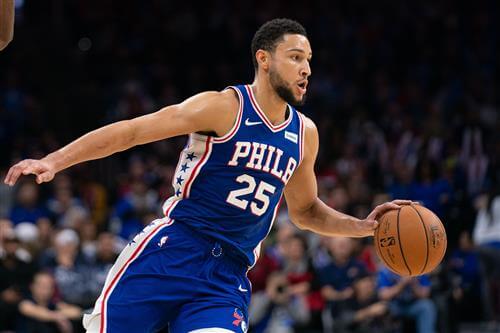 The upcoming NBA offseason is going to be frantic with the current campaign set to return in late July. Teams are going to have less than two months in between the end of the 2020 NBA Finals and opening night next season.
It's certainly going to be interesting to see how teams handle the truncated offseason. What we do know is that the pace of said offseason is going to be fast and furious.
That will include some star players being traded. From an NBA champion in Cleveland to a three-time title winner in San Francisco and a young All-Star in Philly, here's a look at five NBA stars who could use a change of scenery.
Kevin Love, forward/center, Cleveland Cavaliers
It's by now well known that Love wants out of Cleveland. He asked the team to work on a trade ahead of February's NBA trade deadline and before the season was suspended. The Cavaliers finished their 2019-20 campaign with a 19-46 record and have a good chance to land the No. 1 pick in the 2020 NBA Draft. The team is moving forward with Collin Sexton and Darius Garland as the face of its franchise.
For the 31-year-old Love, the best thing would be for him to move on to a contending team. He still has the ability to shine from the stretch-four position or as an outside threat at the five. Love averaged 17.6 points and 9.8 rebounds 37% shooting from distance during the 2019-20 campaign. A team like the Houston Rockets make a ton of sense.
C.J. McCollum, guard, Portland Trail Blazers
I have focused on this a lot in the recent past. Even if Portland is able to sneak into the playoffs via a play-in tournament once the season resumes in Orlando, it is nowhere near being a legit title contender. Last season's four-game sweep at the hand of the Golden State Warriors in the Western Conference Finals proved this to a T.