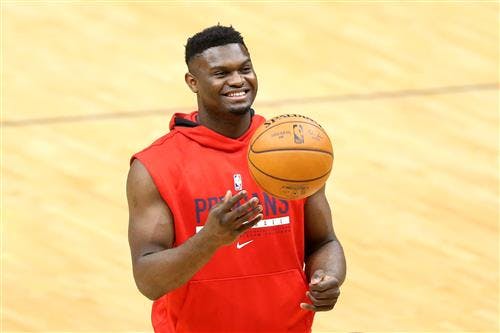 The plight of the NBA's small-market fans is real.
Some suffer through years of mediocrity or tanking before landing a franchise-changing talent in the draft. Then, they often spend the duration of that player's stay on their team on pins and needles, waiting for the moment he pushes his way to a glamour franchise.
LeBron James, of course, is largely responsible for the advent of the player empowerment era. His 2010 "Decision" tipped the scales in favor of the players, but he was a free agent. Theatrics aside, he didn't have a ton of non-sentimental obligations to the Cleveland Cavaliers.
Some of those who followed in his footsteps took an even more aggressive approach. We've seen plenty of moves spurred by trade demands. Paul George, Carmelo Anthony, Kawhi Leonard and Anthony Davis are recent examples that stars control the NBA. And they sometimes control their way right out of town.
The trend doesn't seem to be changing either. In fact, the player-empowerment era may have accelerated it. The latest addition to the club appears to be Philadelphia 76ers point guard Ben Simmons, and there are a number of other potential trade demands currently floating in the rumor mill (or at least in the vicinity of it).
The news cycle has calmed a bit, but a demand from any of the below would ratchet things right back up. And it wouldn't be terribly surprising in any of these cases.
Marvin Bagley III
The relationship between Marvin Bagley III and the Sacramento Kings has seemed sour for months (maybe even years?).
During the 2020-21 season, there were rumors that Sacramento was shopping the big man, particularly for Detroit Pistons wing Saddiq Bey. Back in June, Bagley liked a tweet suggesting he should leave the team. And as recently as last month, The Ringer's Kevin O'Connor reported that the Kings were still "exploring the market for Marvin Bagley III."
Bagley may not have the kind of leverage necessary to make a formal trade demand, and including him may require a fairly loose definition for "star," but we're not far removed from Sacramento using the No. 2 pick on him in 2018. And he could turn all this smoke into a fire by asking out.
Injuries and inefficiency have obviously impacted his value, but Bagley still possesses an intriguing combination of size and raw talent. He's 6'11", can handle the ball a bit and has averaged 20.6 points, 10.5 rebounds and 1.3 blocks per 75 possessions over the course of his career. Last season, he shot an encouraging 34.3 percent from three.
If some other organization can continue to hone that outside shooting and unearth some defensive consistency, Bagley still has decent upside.
Karl-Anthony Towns
The Minnesota Timberwolves have already made it into Karl-Anthony Towns' second contract, but they only have one playoff appearance during his career. And that came during Jimmy Butler's one full campaign there.
Over the course of his six seasons (and one postseason), Minnesota is plus-0.4 points per 100 possessions with KAT on the floor and minus-6.2 with him off.
If things don't look much different in 2021-22, he may start to wonder about his long-term prospects.
"Several league sources have indicated their teams are looking closely at the Timberwolves' future," Bleacher Report's Eric Pincus wrote. "One noted: 'The KAT wanting to be elsewhere chatter increased drastically over the year.'"
That probably won't quiet down if Minnesota stacks up a bunch more losses in the near future.
Minnesota fans looking for hope can point to the three-man net rating of KAT, D'Angelo Russell and Anthony Edwards (the team was plus-6.5 points per 100 possessions when those three shared the floor in 2020-21), but even that probably needs a caveat.
The Timberwolves should be competitive when the stars (or near stars) play, but that's far from enough in the ever-brutal Western Conference.