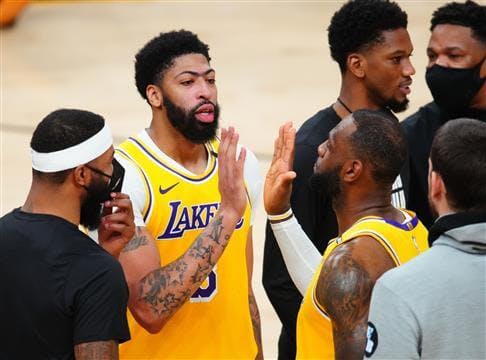 The NBA season saw a whole host of players who raised their stock and perception around the league.
Take Devin Booker, for example, as the two-time All-Star has successfully proven that he can score as well or even better in the biggest of stages, silencing the "empty stats" argument. Similarly, Trae Young, who wasn't even an All-Star last season and was merely seen by many as a foul-baiting shot-chucker, led his Atlanta Hawks to a sensational Eastern Conference Finals run. New seasons can truly be opportunities for players to rewrite unflattering narratives and raise their stock once again.
For this piece, we're going to be looking at the players who will have the chance for redemption this upcoming 2021-22 NBA season. These players, for one reason or another, have seen their stock plummet in recent times, and the fans and the media have certainly let them know about it. However, they'll have the opportunity to turn it all around this upcoming season.
With that in mind, let's get into the five potential redemption arcs of the 2021-22 NBA season.
Ben Simmons
Arguably the NBA player with the worst stock decrease, Ben Simmons has had to face criticism left and right after the past postseason. The entire Philadelphia 76ers organization has actually been under scrutiny after crashing out of the playoffs once again in the second round. It is Simmons, however, who has taken the brunt of the backlash after a dismal showing against the Atlanta Hawks in the Eastern Conference Semifinals. The 6-foot-11 point forward caught flak due to his unwillingness to shoot late in games, culminating in his infamous blunder against the Hawks in Game 7.
Joel Embiid and Doc Rivers' postgame comments didn't help matters, either, with both basically throwing Simmons under the bus. The Australian has been criticized for his lack of shooting in the past, but the criticism has reached a fever pitch after this latest failure.
There have been a bunch of trade rumors this offseason, and there have also been reports of Simmons essentially ghosting the Sixers. A change of scenery could be on the horizon, though Philly is holding strong and looking for a massive return in a trade. It sure seems like Simmons could use a fresh start, especially since the fit with him and Embiid is flawed. Never forget the importance of fit to a player's success.
Wherever Simmons starts next season, he'll have a chance to redeem himself. Even if he never becomes a good shooter, some improvement in that area would go a long way toward helping him become a more prominent playoff performer.
Victor Oladipo
Victor Oladipo returned to the Miami Heat this offseason on a minimum contract after yet another surgery. This isn't exactly where we expected Oladipo to be just a few years ago when he was throwing down reverse dunks in the All-Star Game.
We don't have to go far to see where it went wrong for the former Indiana Pacer. Oladipo suffered a devastating knee injury in 2018-19 and has never really been the same after undergoing surgery for this. He only appeared in 33 games this past season as a member of three different teams.
Despite all the injuries, Oladipo's greatness has still managed to show up in flashes. He famously scored a buzzer-beating 35-footer to tie the game against the Chicago Bulls in his first game back after his surgery to force overtime, helping his Pacers to eventually take the game. In his debut with the Houston Rockets, he managed to put up an incredible 32 points and nine assists in a losing effort, coincidentally also against the Bulls.
It's easy to see that the charismatic shooting guard still has all the talent in the world. After a disappointing playoff run last season that saw them get swept in the first round, Miami's minimum signing of Oladipo could prove to be a game-changer. The low-risk, high-reward signing could prove to be just what the Heat needed to refuel their roster to hopefully replicate their glorious 2019-20 NBA Finals run. If he helps the Heat do just that in his new role (whenever he actually returns), Victor Oladipo might just be able to raise his stock once again.