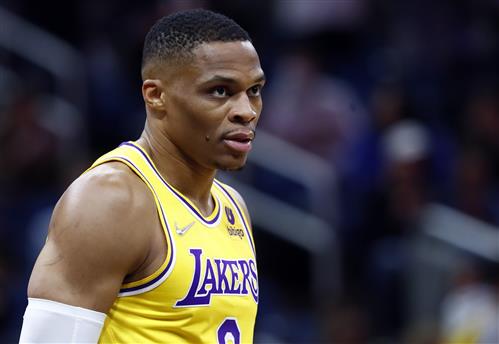 The trade deadline is fast approaching with many teams looking to improve their rosters by making some big moves. We often see major trades done right before the deadline passes because franchises want to wait until the right offer presents itself. Of course, as in the case with any other season, there are All-Star players involved in never-ending trade rumors.
We expect that there will be some blockbuster moves because no team wants to rest on their laurels as the postseason approaches. There are plenty of title contenders that are not happy with their current play, and some rebuilding teams want to free up cap space and move on from players that do not fit into their scheme. With the end of January only a few weeks away, here are the 5 most realistic trades that we can expect to happen this season.
5. Dallas Mavericks Acquire The Best Shot Blocker In The NBA
Dallas Mavericks Receive: Myles Turner
Indiana Pacers Receive: Dwight Powell, Jalen Brunson, 2024 First-Round Pick
The Dallas Mavericks have been in the mix for Myles Turner for a long time now. The franchise feel that they need an upgrade at the center position even if Dwight Powell has been a solid starter over the past few seasons. There is no doubt that Turner is a better player than Powell, and he brings the best shot-blocking skill set in the league to Dallas. A twin towers pairing with Kristaps Porzingis and Myles Turner would be nearly impossible to score against in the paint.
The Mavericks have managed to build up the value of Jalen Brunson, a very capable backup point guard who has 6th Man of the Year capabilities. Losing him will hurt, but they need to find a way to make changes to force the team past the first round of the playoffs. For Indiana, they also receive a strong package to build for the future en route to a possible rebuild.
The Pacers have been shopping Turner for a while now, and receiving a nice package from Dallas will be enough for them. Meanwhile, the Mavericks greatly improve their defense while adding a paint presence who can also shoot the three. Turner is nailing 34.9% from three over his career, along with 2.3 BPG. Expect the Mavericks to get close to acquiring Turner this year.
4. Chicago Bulls Get Even Better With Jerami Grant
Chicago Bulls Receive: Jerami Grant
Detroit Pistons Receive: Patrick Williams, Derrick Jones Jr, 2022 First-Round Pick (From Portland)
Perhaps no team improved in one season like the Chicago Bulls have, because adding DeMar DeRozan, Alex Caruso, and Lonzo Ball has made the team extremely competitive on both ends of the floor. The Bulls are a team nobody wants to play against, because they are unselfish on offense and exceptionally well-coached.
The only way for the Bulls to get even better would be to upgrade the power forward position, especially because promising youngster Patrick Williams is out injured. Derrick Jones Jr is a great athlete who can score the ball on occasion, but he pales in comparison to what Jerami Grant brings. Detroit's best player is excellent on the fast break and has improved his isolation scoring over the past two seasons.
Detroit would also be better off acquiring Patrick Williams for their future core and also a valuable first-round pick. Williams is only 20 years old and could be a rebuilding option for the franchise alongside Cade Cunningham. Grant is in his prime and would be better suited to help a contender like the Bulls, so this package works perfectly for both teams.