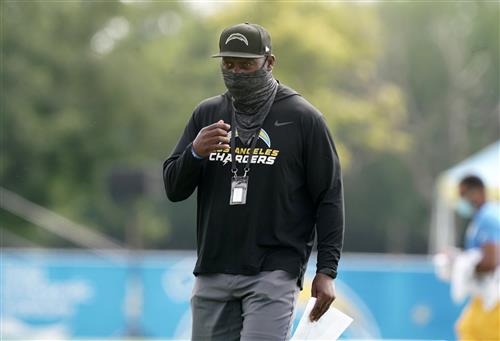 The already bizarre 2020 NFL campaign hasn't been kind to a handful of head coaches. The Houston Texans and Atlanta Falcons already fired Bill O'Brien and Dan Quinn, respectively, early in the season, and more staff shake-ups may be on the way.
Here are five more coaches whose jobs could soon be in jeopardy if they aren't already:
Mike Zimmer, Minnesota Vikings
Thermometer: ?? (out of five)
The 1-5 Vikings sitting last in the NFC North is one of the biggest surprises of the year thus far, and the club's disappointing results will have many questioning Zimmer's long-term status at the helm.
Minnesota's defense is underachieving in a big way, regardless of injury troubles. Zimmer's 27th-ranked pass defense - the secondary is usually his bread and butter - is the leading factor in his unit allowing 32 points per game. Losing by 17 points to the previously winless Falcons provided the rotten cherry on top of a disastrous start to 2020.
Zimmer isn't in serious danger of losing his job at this point, but things could change quickly if the Vikings turn in more poor performances. The 64-year-old signed a multi-year contract extension this offseason, though he's reportedly flirted with retirement in recent years. He may not be officially "fired," but a mutual parting of ways could be on the horizon.
Anthony Lynn, Los Angeles Chargers
Thermometer: ????
The Chargers seem intent on making multiple postseason runs with Justin Herbert under center, but Lynn may not be the coach to lead them to the promised land.