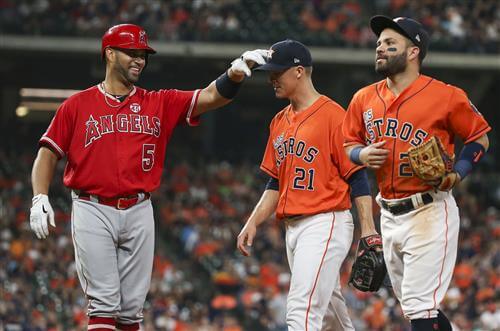 The 2020 MLB season is still on hold until they either agree on a proposal to play games without fans, or the coronavirus curve significantly flattens. The doomsday option, which involves cancelling the 2020 season, is still very much on the table. Should the worst happen and the 2020 season ends up being postponed, we might have seen the last of these five tremendous MLB players, some of whom could end up in Cooperstown.
5. Ben Zobrist
Personal issues limited Zobrist to a handful of games last year, and he remains without a ballclub. The market for 39-year-old utility guys with a .268 batting average over the last three years is not as robust as other positions, which could make it hard for Zobrist to latch onto a pro roster, provided that former Rays and Cubs manager Joe Maddon doesn't throw him a lifeline.
4. Fernando Rodney
Rodney is the oldest active player in the MLB at 43 years old, and he showed last year that he is still more than capable of getting outs on a Nationals team that ended up winning a World Series. What works against Rodney, however, is the fact that pitchers who thrive on velocity are held in lower regard as the years go by, and a 44-year-old is going to have a hard time latching on to a roster that dreams of making the playoffs if he misses a full season here. Rodney's 17-year career might be coming to a close.