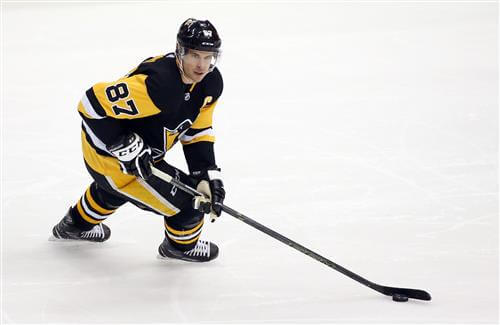 The Pittsburgh Penguins' recent hiring of Ron Hextall as their general manager and Brian Burke as president of hockey operations had NHL pundits pondering what changes lay in store for the roster. TSN's Darren Dreger went as far as raising the possibility of trading Sidney Crosby.
Colorado Hockey Now's Adrian Dater cited Dreger's Feb. 10 appearance on TSN's OverDrive discussing the Penguins' future under their new management. If they miss the 2020 playoffs, Dreger wouldn't be shocked if Crosby accepted a trade to a contender or a promising club for a return that would improve the Penguins within the next five years.
The idea of a Crosby trade seems absurd. Even Dreger admitted it's a long shot. Like Mario Lemieux before him, Crosby saved the franchise when it was at a low point. He led the Penguins to three Stanley Cups, earning numerous individual awards and cementing his legacy as this generation's greatest all-around player.
No one other than Crosby knows his intentions beyond this season. There's no indication he wants out of Pittsburgh if the Penguins are no longer a Cup contender. His contract expires at the end of 2024-25 and carries a full no-movement clause, giving him complete control over where he spends the next four seasons.
The same day Dreger suggested the idea, The Athletic's Rob Rossi reported Lemieux, now a Penguins co-owner, had told confidants and former general managers he wants Crosby and Evgeni Malkin to retire as Penguins.
Nevertheless, this might not be the last time we hear Crosby's name in the NHL rumor mill, especially if the Penguins struggle to remain a playoff contender. Here's a look at five teams with the assets to make a competitive bid if he hits the trade block in the offseason.
Boston Bruins
The Fit
The Boston Bruins have been among the NHL's top teams for the better part of a decade. Perched atop the MassMutual East Division, they still look like a Stanley Cup contender. Crosby could be a good fit if the Bruins remain determined to keep their championship window open beyond this season.
Second-line center David Krejci turns 35 on April 28 and is slated to become an unrestricted free agent this summer. They could seek a replacement if they fail to re-sign him to an affordable short-term extension.
Crosby has ties to Bruins center Patrice Bergeron and winger Brad Marchand. They formed a potent line for Canada during the 2016 World Cup of Hockey. Crosby also played alongside Bergeron in the 2005 World Junior Championship and trains with Marchand during the summer. He could jump at the chance to chase a Stanley Cup with those two.
The Package
Acquiring Crosby will be expensive for any team. That's especially true for the Bruins, as they aren't as well-stocked in promising talent as other teams on this list. The package could risk their long-term future to maintain their Cup contender status.
A pitch for Crosby could include a winger such as Jake DeBrusk or Anders Bjork. Both have struggled to meet expectations in Boston and might benefit from a change of scenery. It could also cost the Bruins a promising player such as center Jack Studnicka or Urho Vaakanainen as well as one or two first-round picks. A young defenseman such as Connor Clifton or Jeremy Lauzon could also be included.
The Bruins will have $50.2 million invested in 14 players if they let Krejci walk this summer. That should be sufficient room to absorb Crosby's $8.7 million cap hit and leave enough to re-sign key players such as goaltender Tuukka Rask and defenseman Brandon Carlo.
Carolina Hurricanes
The Fit
The Carolina Hurricanes have steadily improved in recent years thanks to a strong defensive corps and first-line stars Sebastian Aho and Andrei Svechnikov. It's a promising team that could benefit from having an experienced superstar like Crosby.
Crosby could slot into the second-line center spot, with Aho remaining in the first-line role. Vincent Trocheck fills the second-line position, but he's due to become an unrestricted free agent at the end of 2021-22.