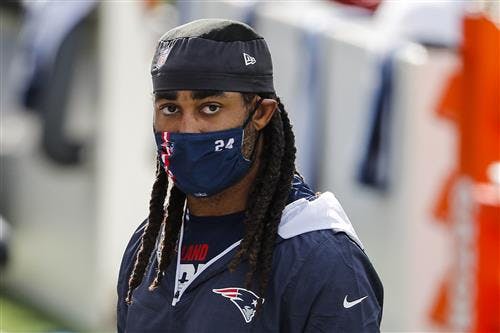 NFL trades will be a part of this unusual offseason. Heck, we have already seen one major blockbuster go down. There's a major reason for this. Several teams find themselves in less-than-stellar cap situations due to the economic downturn brought on by COVID-19.
Right now, a dozen teams are over the estimated $185 million NFL salary cap for the 2021 season. That includes the New Orleans Saints sitting at $65-plus million over the cap. Could this mean that Michael Thomas will be traded in a cost-cutting move?
Another team in that of the Dallas Cowboys could potentially look to find a taker for Ezekiel Elliott with Tony Pollard being a cheaper in-house alternative. Ignoring the quarterback position for a second, what high-priced NFL players might be dealt this season?
New Orleans Saints trade Michael Thomas
After a record-breaking 2019 season that saw him put up 149 receptions for 1,725 yards, Thomas fell back down to earth this past season. He missed all but seven games to injury, finding himself involved in some drama with the Saints' organization. It led to some speculation about a potential trade. In the end, Thomas recorded just 40 receptions in seven games.
Playing under a five-year, $96.25 million extension he signed back in 2019, Thomas won't be easy to move. As for the Saints, they'd take an $23 million dead cap hit by trading Thomas. However, that could be spread out throughout the remainder of his contract. A move of this ilk would save the cash-strapped team in the neighborhood of $11.5 million this coming season.
A number of teams would be interested in Thomas. At $72.89 million under the cap and boasting two first-round picks, the New York Jets might come into play. Whoever is under center under first-year head coach Robert Saleh would like nothing more than to throw passes to Thomas. With T.Y. Hilton potentially set to depart in free agency, the Indianapolis Colts could be interested, too.