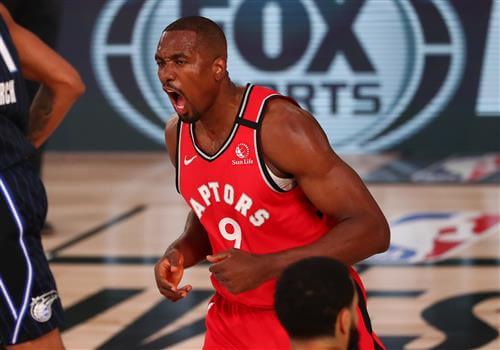 The Lakers are now officially in the NBA Finals following a convincing Game 5 victory over the Nuggets. Their success is owed not only to their superstar duo of LeBron James and Anthony Davis but also to the veteran supporting cast around them, which has consistently come up big when needed.
James' teams are always looking for veterans to add either during the offseason or before the playoffs, and regardless if Los Angeles wins the title or not, the team will surely look for experienced players to join their chase for a ring next year.
Here are five veteran free agents that the Lakers could bring in next season. Especially if the team can't re-sign Dwight Howard or Markieff Morris, the team will need frontcourt depth from players willing to take less money for a chance at a championship.
5. Jae Crowder
Crowder has enjoyed a resurgence of sorts on the Heat this season. He's bounced around the league over the past few years, but the 30-year-old forward is still a solid 3-and-D player in the league today.
He made $7.8 million this season, a fairly small amount considering how much the Heat have played him, but he also hasn't performed well enough to warrant a bigger deal. Miami could want to re-sign him and retain their rotation that's been so successful in the bubble, but they also may choose to rely more on their developing younger players instead.
Crowder hasn't earned a big contract at any point in his career and may want more money before he eventually retires, but if he's focused more on winning than dollars, L.A. could offer him both a good chance to win some hardware and an attractive role on the team. He'd surely help the Lakers defend the perimeter while also benefiting from open 3-point looks created by James and Davis.
4. Paul Millsap
The 35-year-old Millsap doesn't look like he has much time left in the league, but he's also never even made the NBA Finals. For such a consistently good player who's been on some solid teams, it'd be a shame if he never got a real chance at a ring.