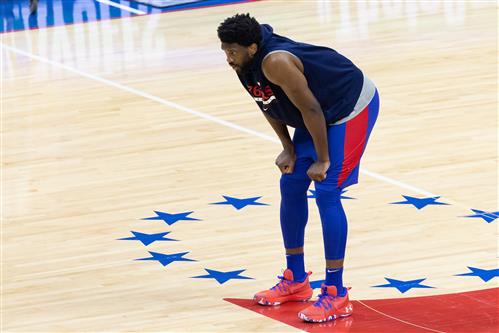 An epic collapse from Joel Embiid and the Philadelphia 76ers in Game 5 of their NBA Playoff series against the Atlanta Hawks has the team on the brink of elimination.
Boasting a 70-44 lead with less than nine minutes remaining in the third quarter, the 76ers gave it all up in front of their home fans at Wells Fargo Center.
Read More: 3 Teams Crazy Enough to Trade for Ben Simmons
They now head to Atlanta down 3-2 in the series with far more questions than answers. In fact, Joel Embiid and Seth Curry were the only Sixers players to hit on a field goal in the second half. Ben Simmons? Well, the enigmatic star has not even attempted a field goal in the fourth quarter over the past two games.
What does all of this have to do with the theme of the article you're reading? It's rather simple. Embiid can't be happy about staring down yet another playoff collapse.
There's a darn good chance he'll make this unhappiness known during the summer, potentially leading to trade rumors surrounding the NBA MVP finalist. Getting ahead of the curve on that, we look at five ideal Joel Embiid trade scenarios.