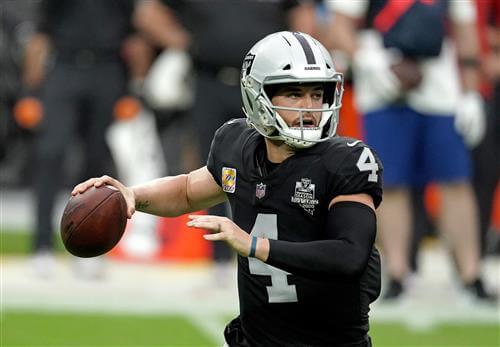 The 2021 NFL regular season is now in Week 7 — boy, does it go by fast — and to say there have been a few surprises that stand out would be an understatement.
Things got off to a fast start league-wide and have not slowed down one bit. Whether it's on the field or off of the field, the NFL is jam-packed with excitement, drama, and theater.
Here is a look at the five biggest surprises of the 2021 season (so far).
5. Kansas City Chiefs being average
Everything that goes up must eventually come down. The Chiefs are currently living that reality. They've split their first six games this season. At 3-3, they find themselves in third place in the AFC West (more on that division to come). But beyond just the .500 record, several of their superstar players are underperforming. Case in point: quarterback Patrick Mahomes. The former league MVP already has nine turnovers on the season, three shy of his career high. He has four interceptions over the past two games combined (don't tell his mom). The Chiefs' -8 turnover ratio is the second-worst in football. Defensively, KC is also allowing over 410 yards per game and an average of 29.3 points per game. Each of those marks are among the bottom five in the NFL.
4. Derek Carr an early MVP candidate
The Raiders decided to let Derek Carr air it out this season, and his aggression has gone through the roof. Yes, Carr has made some risky throws, and his accuracy is nothing to write home about, but he's second in the NFL with 1,946 yards and 324.3 yards per game. Carr is also in the top half of the league in touchdown passes (10) and has tossed just four interceptions despite the new chuck-and-duck style. Perhaps more importantly, the Raiders are 4-2 under Carr, are tied for the AFC West lead, and three of their victories have come over teams who won 10-plus games in 2020. Whether or not Carr can keep up this pace remains to be seen, but few saw this start coming.