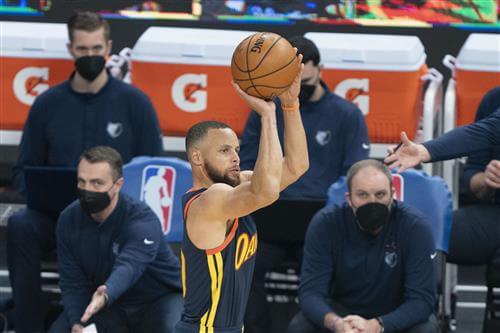 In a record-setting, MVP caliber season in which he won the NBA scoring title, Stephen Curry led the Golden State Warriors within one basket of a playoff spot.
Although Stephen Curry played out of this world and was heavily considered the best player in the league this season, the Warriors were playing short-handed all year long. They could not provide Curry with a strong enough supporting cast to get them over the hump and back into postseason relevance.
Read More - Boston Celtics trading Kemba Walker, 2021 first-rounder to Oklahoma City Thunder
Just two years removed from their last finals appearance, the Golden State Warriors have a lot of work to get done this summer. They need to rebuild this team into the title contender that was once feared by the entire league.
With Klay Thompson and James Wiseman set to be back at 100% and the Warriors looking to make the playoffs next season, let's take a look at the five trades the Warriors need to make this offseason to get more help for super star Stephen Curry.
Warriors trade targets:
Devonte Graham
Currently falling out of the rotation on a Hornets squad that saw the ascension of LaMelo Ball and resurrection of Terry Rozier, Graham would be a perfect acquisition for the Warriors. He's an electrifying combo guard and scrappy defender that would add to a formidable backcourt with Stephen Curry. With this move, the Warriors could bump Thompson to small forward and form another dynamic scoring trio in Curry, Thompson, and Graham.
Add to that Draymond Green's playmaking and Wiseman's limitless scoring ability and they'll be able to start playing positionless basketball while picking apart defenses left and right. The Warriors are looking to re-tool and bounce back in a major way next season and adding Graham into the rotation would be a huge boost for them.