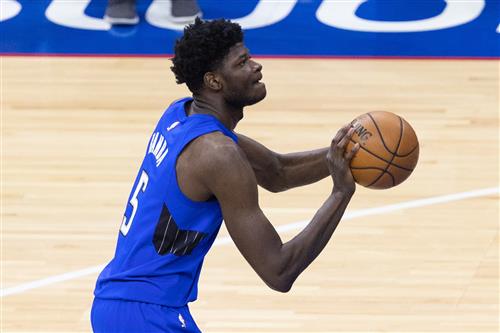 The Toronto Raptors, Fred VanVleet, and Pascal Siakam had a very disappointing season. They missed the playoffs with a record of 27-45. They made the playoffs just a season ago but took a step backward this season and will need to adjust the offseason to improve the roster.
Just two seasons ago the Raptors were on top of the basketball world as NBA Champions. Obviously there has been some turnover on the roster since then as star Kawhi Leonard left to the Los Angeles Clippers after winning the championship. The Raptors also lost some key role players from that team and will need to retool the roster going forward.
Here are the 5 best trades the Raptors can make in the offseason to pair with Fred VanVleet and Pascal Siakam.
Raptors trade targets:
5. Guard Ricky Rubio
While Kyle Lowry has been a Raptors legend he is a free agent and could leave the team in free agency. It's hard to pickup the same level of production that Lowry brought so the Raptors will have to adapt. Ricky Rubio could become the backup point guard and take on the passing ability that Lowry brought.
Although Rubio isn't a great scorer he is one of the best pure passing point guards in the league. He would make a great addition to the Raptors bench unit and would be great at organizing the Raptors offense.
The Raptors should make this trade to improve the overall passing of the offense.
4. Forward Cam Reddish
A young wing like Cam Reddish would be a great fit for the Raptors. He has been part of the Atlanta Hawks young core but could be dealt for the right price. Whether Reddish was starting at small forward or coming off the bench he would be a great compliment to the rest of the team