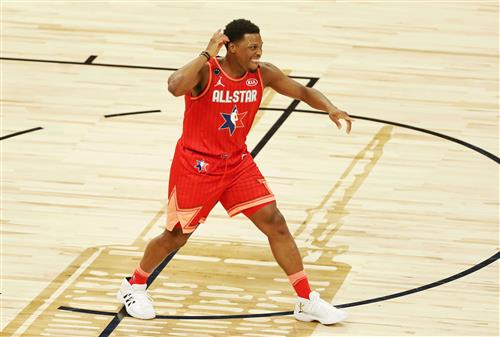 Despite his advanced age of 35, Toronto Raptors guard Kyle Lowry will be among the top NBA free agents in August.
The six-time All-Star averaged 17.2 points, 5.4 rebounds and 7.3 assists on a stellar 40% shooting from distance last season. Multiple contending teams are going to be interested in him. Here, we look at the five best destinations for Mr. Lowry on the open market.
Kyle Lowry to the San Antonio Spurs
There's a belief in San Antonio that Gregg Popovich and Co. are not set to go into a full-scale rebuild with the head coach having just turned 72 in January. While rumors persist that DeMar DeRozan could be headed out of town after two consecutive non-playoff seasons, there's a chance he runs it back with San Antonio.
Now that the Spurs have north of $52 million to spend in free agency, they could potentially find a way to team DeRozan back up with former Raptors teammate Kyle Lowry. The two played together for six seasons in Canada, continually earning playoff appearances in the process. In order for this to work, San Antonio might have to engage the Raptors in sign-and-trade scenarios. Perhaps, Dejounte Murray or Derrick White could be of interest to Toronto's brass.
Miami Heat finally add Kyle Lowry
It's pretty much a running joke in South Beach. Heat front office head Pat Riley has been chasing after Lowry for what seems to be eons. Leading up to the 2021 NBA trade deadline back in March, something seemed to be close on this front. As you already know, nothing came to fruition.
Fresh off an ugly first-round playoff sweep at the hands of the Milwaukee Bucks, Miami promises to be active this offseason. It is also likely going to decline the 2021-22 options on Goran Dragic and Andre Iguodala, leading to the ability to sign Lowry outright. A signing of this ilk would enable Miami to move Tyler Herro to his natural two-guard position with Jimmy Butler playing the three. It might be enough for the Heat to return to conference title contention after a one-year hiatus.