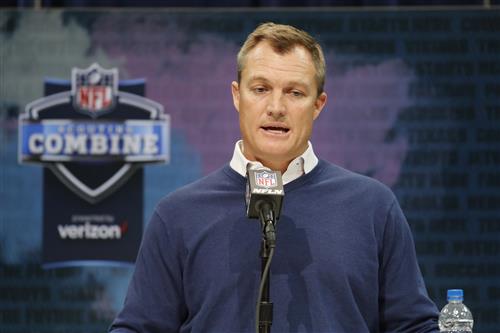 John Lynch had quite a weekend.
Working from Niners Mission Control -- seriously, he had about as many monitors and phones as NASA -- Lynch navigated a draft in which his team had two first-round picks, while also acquiring Trent Williams on Day 2 and sending Marquise Goodwin to Philadelphia after he selected his replacement on Day 1. During that same frenzy, Lynch was also forced to say goodbye to the longest tenured 49er of the last two decades.
Joe Staley announced his retirement during the draft, shortly after Lynch swung a deal to bring the seven-time Pro Bowler Williams to the Bay Area. The general manager dove into how the pair of events transpired during a Tuesday appearance on NFL NOW.
"We got a surprise a little bit before the draft -- not a surprise, because he kept us in touch," Lynch explained.