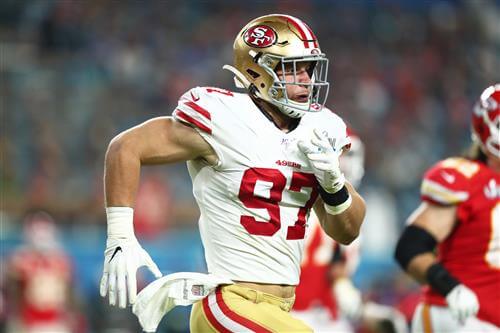 San Francisco 49ers defensive end Nick Bosa just gave Trent Williams a ringing endorsement to quarterback Jimmy Garoppolo.
Following practice on Friday, Bosa was seen talking to Garoppolo, with both players reportedly looking in disbelief (per NBC Sports). When asked what he was telling him, Bosa heaped praise on Williams.
"It definitely seems like he's feeling great and playing really well," the 49ers DE said.