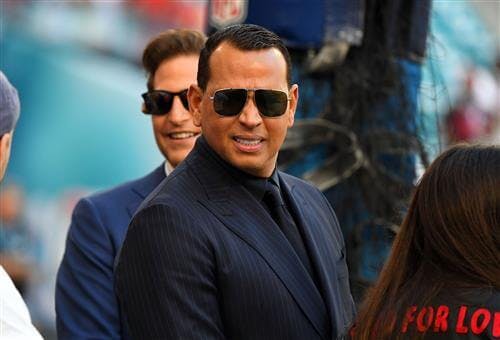 Perhaps some of you will scoff when I say this (from either side of the discussion): Alex Rodriguez has a very complicated Hall of Fame case.
Gimme a break, Matt! It's very simple!, they'll cry from the hills. Maybe they are right.
On one side ...
Drafted first overall out of high school in 1993, one of the top prospects baseball has ever seen debuted in 1994 at age 18. Expectations were immense. By his age-20 season, A-Rod finished second in AL MVP voting after winning the batting title and leading the league in runs, doubles and total bases. He would end up winning three MVPs, two Gold Gloves, 10 Silver Sluggers and making 14 All-Star teams. He led his league in runs five times, hits once, doubles once, home runs five times, RBI twice, slugging four times, OPS twice, OPS+ twice, total bases four times and WAR five times.
There's a lot more and we'll get to that, but that isn't a complicated Hall of Fame case, right? That's an easy yes.
On the other ...
Rodriguez missed the entire 2014 season due a suspension by Major League Baseball for the use and possession of PEDs "over the course of multiple years" along with attempting to cover this up and obstruct the attempts by MLB to investigate, per the league.
That's a deal-breaker and a no for the naysayers here. So it is, as I said above, not very complicated for many people.
No, my hunch is that for a large majority of the people in the baseball world who care about the Hall of Fame, A-Rod is either an easy yes or easy no without much additional thought. I wouldn't blame anyone. There's compelling evidence on each side.
For me, it's very complicated. I'll try to run it down with four reasons below. Yeah, I just heard Yoda scold me with, "No! Try not! Do, or do not. There is no try," but that's just how complicated this is.
1. A-Rod never tested positive under the JDA
I've said for years that if a player tested positive and was suspended under the Joint Drug Agreement once it was put in place, he'd be a no for me when it comes to Hall of Fame voting. If not, I'm not going to worry about it. Back when the league was purposely turning its head, so was I, in effect. That means I've long been a yes on Barry Bonds, Roger Clemens, Sammy Sosa, was a yes on Mark McGwire and, well, you get the idea. I'm also a no on Manny Ramirez, was a no on Rafael Palmeiro and will be a no on Robinson Cano.
I have a clear line.
Or so I thought. Enter the case of A-Rod.