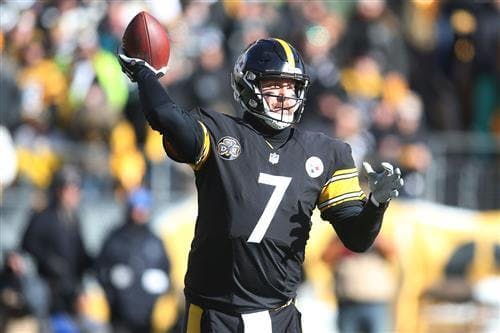 It is becoming increasingly possible that Ben Roethlisberger has played his final game as a member of the Pittsburgh Steelers. The 38-year-old signal caller is set to count $41.25 million against the cap in 2021. It's obviously not a number the Steelers are willing to pay out.
Steelers general manager Kevin Colbert reinforced the belief that Roethlisberger could very well be jettisoned from Pittsburgh in the near future in comments he made to the media recently. Meanwhile, another report suggests that backup Mason Rudolph could replace Roethlisberger under center in 2021.
It might seem crazy to believe that Ben Roethlisberger will ever play in another uniform. That's until we realize both Philip Rivers and Tom Brady moved on from their longtime teams last offseason. Matthew Stafford joined them recently. If Big Ben does leave the Steelers, here's a look at his most ideal landing spots.
Ben Roethlisberger to the Indianapolis Colts
This makes the most sense. Philip Rivers' decision to retire after just one season with the Colts has left the team in a less-than-ideal situation. Indianapolis missed out on Matthew Stafford and is apparently kicking the tires on struggling Philadelphia Eagles quarterback Carson Wentz.
Obviously, Big Ben would be a better option than Wentz even at his advanced age. The future Hall of Famer put up 3,803 yards with 33 touchdowns against 10 interceptions a season ago. He'd have a stellar offensive line in front of him and could compete for a Super Bowl as the quarterback's career comes to an end.
Ben Roethlisberger to the Dallas Cowboys
It's been reported that contract talks between Dak Prescott and the Cowboys remain at a standstill. They are apparently far off when it comes to negotiations. This could potentially lead to Dallas placing the franchise tag on the quarterback, only to trade him when the new league year starts. If so, the Cowboys will be looking for a new quarterback.