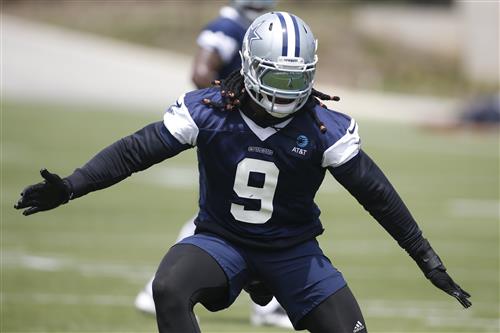 The Dallas Cowboys shocked the NFL world Tuesday evening by releasing Pro Bowl linebacker Jaylon Smith roughly 26 months after they signed him to a massive contract extension.
A second-round pick of the Cowboys back in 2016, the 26-year-old Smith overcame a devastating lower-body injury in his final collegiate season with Notre Dame to morph into a stud linebacker.
From 2018-20, Smith started all 48 games for the Cowboys. That span saw him record a combined 254 tackles, 18 passes defended, eight sacks, four forced fumbles and two interceptions. He earned Pro Bowl honors in Big D back in 2019.
Despite some regression when it comes to coverage, Smith is still relatively young and provides a ton of upside for teams in need of linebacker help. Below, we look at four ideal destinations.
Kansas City Chiefs land Jaylon Smith
To say that Kansas City has struggled on the defensive side of the ball through the first four games of the season would be an understatement. The team is giving up an eye-opening 31.3 points per game. It has also allowed opposing tight ends to record a league-high 348 yards.
Smith wouldn't be an immediate fix in defensive coordinator Steve Spagnuolo's system. But he would help big time. At the very least, he could be an upgrade over rookie second-round pick Nick Bolton, who has been a part of their struggles this season.
Jaylon Smith signs with the Atlanta Falcons
Those interested in Smith wouldn't simply be limited to contending teams. As noted above, he still offers a tremendous amount of untapped potential. Perhaps, the backer just wasn't a fit in defensive coordinator Dan Quinn's system.