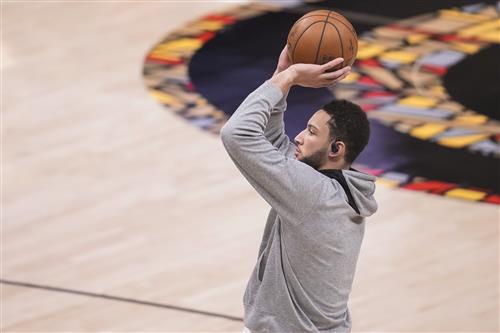 It's clear that Ben Simmons has probably plateaued with the Philadelphia 76ers and fallen out of the fans' good graces beyond repair due to poor free throw shooting, poor general shooting and other reasons.
Read More - Boston Celtics trading Kemba Walker, 2021 first-rounder to Oklahoma City Thunder
Thus, here are some great trade scenarios centered around Simmons that can help the Sixers build a real championship contender around Joel Embiid.
Ben Simmons to San Antonio Spurs
76ers get: DeMar DeRozan (sign-and-trade) & Lonnie Walker IV
Spurs get: Ben Simmons
Simmons really needs a credible coach to light a fire under him, and an organization that has an immaculate record of developing talent, particularly international players.
Oh wait, what better description is there for the San Antonio Spurs under Gregg Popovich? The team has missed the playoffs in back-to-back seasons and obviously needs a shake-up. One way to start is bringing in Simmons, because if any franchise can get the most out of him, it's the Spurs.
DeMar DeRozan is hitting free agency, so he'd need to agree to a sign-and-trade. A straight-up trade for someone like Simmons who's clearly in his prime wouldn't work for Philly, so shooting guard Lonnie Walker IV gets kicked into the package.
Now that he's evolved into a legitimate point-forward, imagine what DeRozan could do with his playmaking ability, versatile offensive arsenal and steady shooting touch from the free throw line and in the mid-range game. It's the perfect antidote to what ails the Sixers right now.
Come on, if Simmons went to San Antonio, you'd have to be rooting for him to lead the Spurs back to prominence.
Ben Simmons to Utah Jazz
76ers get: Mike Conley (sign-and-trade) and Udoka Azubuike
Jazz get: Ben Simmons
The problem with Philadelphia building around Joel Embiid instead of Simmons is that the big man has an extensive injury history. At least some frontcourt depth and insurance would be welcome, and the Utah Jazz could provide that in this deal with Udoka Azubuike.