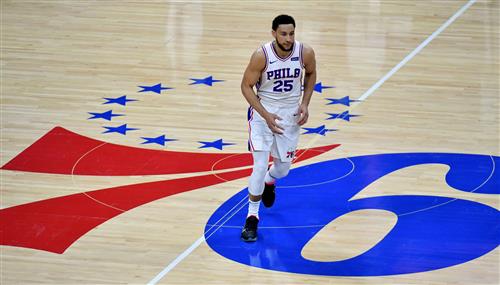 With the NBA season now upon us, Philadelphia 76ers star Ben Simmons and his team continue to be mired in drama that is usually reserved for day-time television and reality shows.
Following an off-season in which Simmons requested a trade and remained away from the organization until the fines reached seven figures, there's now more drama on this front. After reporting to the team, Simmons was just recently suspended by Philadelphia for conduct detrimental to the team. It stems from head coach Doc Rivers kicking him out of practice.
Meanwhile, star center Joe Embiid seems to be fed up with his three-time All-Star teammate. This all seems to suggest that a trade has to be in the cards at some point soon. The current situation just isn't sustainable. It also seems to suggest that Philadelphia might have to sell low on the point guard. Below, we look at four ideal Ben Simmons trade scenarios while taking all of that into account.
Ben Simmons trade to the Sacramento Kings
76ers get: Buddy Hield, Marvin Bagley III, future first-round pick
Kings get: Ben Simmons
We know that this is similar to the deal Sacramento offered several weeks ago. However, that came when Simmons' trade value was much higher. It also included multiple first-round picks. This is no longer a possibility. Instead, Philadelphia has to bite the bullet and move Simmons for a package surrounding the sharpshooting Hield and a player in Bagley who still has untapped potential. In particular, Hield would actually be a solid on-court fit to go with fellow outside shooting options in that of Seth Curry, Tobias Harris and Tyrese Maxey.
From Sacramento's perspective, attempting to return to relevance after last earning a playoff spot back in 2005-06 has been a long journey. Simmons could help in that regard. He'd immediately be the Kings' starting four next to an underrated Harrison Barnes in the frontcourt. The presences of Tyrese Haliburton and franchise cornerstone De'Aaron Fox in the backcourt could potentially turn this squad into a playoff team.