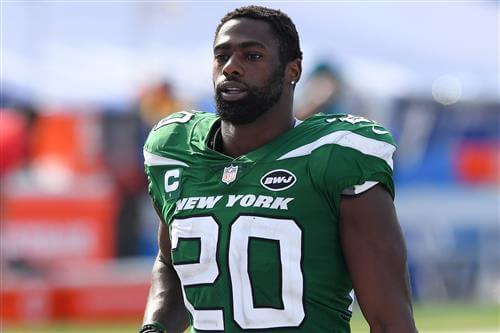 The Tampa Bay Buccaneers enter Thursday night's game against a lesser Philadelphia Eagles team with a 4-1 record. The GOAT himself, Tom Brady, is on pace for an historical campaign after leading Tampa to the Super Bowl title in his first season with the team.
Despite everything looking fine and dandy on the field for the NFC's best team, there's still some issues general manager Jason Licht and Co. must address.
Injuries in the defensive backfield has led to one of the worst pass defenses in the NFL. And while Brady continues to play at a high level, a lack of balance could come into play once January comes calling. Below, we look at three trades the Buccaneers should consider before November's NFL trade deadline to reaffirm their status as title favorites.
Tampa Bay Buccaneers trade for Marlon Mack
Tampa Bay ranks 26th in the NFL in rushing yards through five games. It is also averaging a mere 4.0 yards per attempt. To say that the duo of Leonard Fournette and Ronald Jones are not doing their part would be a major understatement.
Fournette: 251 rushing yards, 4.5 average, one touchdown
Jones: 98 rushing yards, 3.8 average, one touchdown
While Fournette has performed better than his counterpart, there's still some major issues here. An argument could be made that Jones should be traded or released and replaced with a better option to help Giovani Bernard take the load off Fournette.
That's where Mack comes into play. He's fallen behind Jonathan Taylor and Nyheim Hines on the Colts' depth chart. There's also reports that the two sides are looking to work on a trade. Back in 2019, Mack tallied 1,173 total yards and eight touchdowns at a clip of 4.5 yards per rush. He'd be a drastic improvement over Jones.
Tampa Bay Buccaneers trade for Marcus Maye
Recent reports indicate that Maye would welcome a trade after contract extension talks broke down between the star free safety and his New York Jets this past off-season. The former Florida star is playing under the franchise tag and is slated to hit free agency next March.