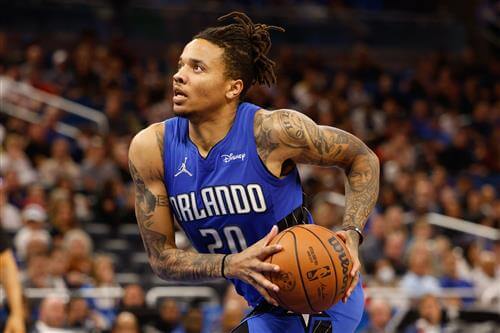 It has been 45 years since Walt 'Clyde' Frazier was manning the point guard position for the New York Knicks. If you ask some people, it feels as if that was the last time that the Knicks had a franchise starting point guard.
There have been some talented players at the position since, but the point guard position has been a void in Madison Square Garden for a long time.
Failing to find a floor general will derail even the most talented teams and it is about time that the Knicks addressed that need.
This offseason will present Leon Rose and the front office with some opportunities to address the point guard spot. Last offseason they brought in veteran Kemba Walker to combine with Derrick Rose and the results were disastrous.
Walker was removed from the rotation twice, playing in 37 total games. Rose played in only 26 as he dealt with an ankle ailment that required surgery.
New York has been linked to free-agent Jalen Brunson and will pursue him aggressively. However, they do not have the cap space currently to sign him to a deal that many believe he will receive.
With the Dallas Mavericks reportedly being uninterested in facilitating a sign-and-trade deal, the Knicks may have to look elsewhere. The trade market could produce a few targets for them as well depending on how things shake out.
Who could become their franchise point guard? Here are three trades that New York should pursue to finally land their point guard.
3. Orlando Magic For Markelle Fultz
It takes two to tango, so finding a trade partner in the NBA is not always an easy thing to do. Matching up needs and what you have to offer a team can prove difficult, but the Knicks and Orlando Magic could come together on a deal this offseason.
The Magic have a surplus of backcourt options in Markelle Fultz, Cole Anthony and Jalen Suggs. Given their shortcomings as 3-point shooters, it is hard to get them on the court at the same time. With R.J. Hampton, another backcourt option, the Magic could look to alleviate that logjam and upgrade another area of the team, such as on the wing.