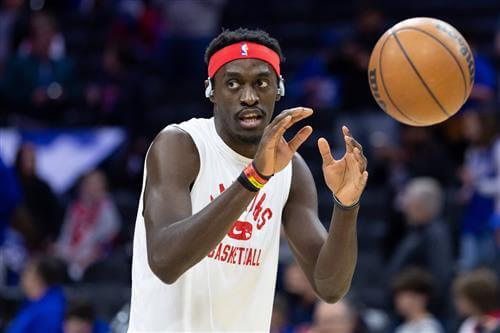 The draft lottery is officially done, and that means that teams now know where their picks have landed. Now, teams can officially plan their next moves since they know the value of their draft picks.
There is no doubt that we have seen a lot of trades during draft nights in the past. That could happen once again this season. A lot of teams are looking to upgrade their rosters, and try to start competing. Here are some hypothetical trades that could happen on draft night.
Portland Trail Blazers Put A Versatile Forward Next To Damian Lillard
Portland Trail Blazers Receive: Jerami Grant
Detroit Pistons Receive: Eric Bledsoe, No. 7 Pick
Jerami Grant is a power forward who currently plays for the Detroit Pistons. During his time there, Jerami Grant has shown improvements in the scoring department, and he could clearly be a No. 2 or No. 3 option behind an established star. He is also a fantastic perimeter defender. A player that can provide an impact on both ends is extremely valuable in the modern NBA, and there's no doubt that Jerami Grant would help a lot of teams in the league if they were to acquire him.
A team that has consistently been linked with Jerami Grant is the Portland Trail Blazers. There have even been reports that suggested that if the Detroit Pistons were to trade Jerami Grant, it would be to the Portland Trail Blazers:
Portland's going to find itself in an interesting situation where they could have a high draft pick coming up… Maybe if it's high enough, it's an offer the Pistons can't refuse. If Jerami gets traded anywhere this offseason, it's going to be Portland. It feels like Portland is still the front-runner.
The Portland Trail Blazers obviously got the No. 7 pick in the draft lottery, and that should in theory be enough to entice the Pistons to trade Jerami Grant. Eric Bledsoe is on an expiring contract that would be in this deal for salary matching purposes, and his inclusion would obviously mean that the Detroit Pistons wouldn't be taking on any long-term salary.
Obviously, a drawback for the Trail Blazers here is the fact that Jerami Grant is on an expiring contract. However, if they could get assurances that Jerami Grant would sign an extension, then this is an elite deal for both teams. Putting Jerami Grant with a core that features Damian Lillard, Josh Hart, and Anfernee Simons could make the Trail Blazers a playoff team once again.