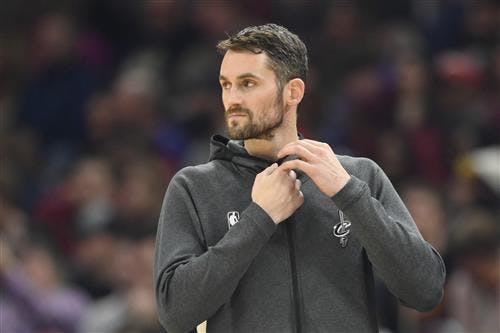 The Los Angeles Lakers got their third star in Russell Westbrook to form their Big Three with LeBron James and Anthony Davis. Los Angeles acquired the former league MVP from the Washington Wizards while shipping over Kentavious Caldwell-Pope, Montrezl Harrell, and Kyle Kuzma to the Capital City.
Prior to the blockbuster going down, there were reportedly other stars who were on the Lakers' radar this offseason. However, taking in Westbrook's massive $44.2 million salary this 2021-22 season (and $47 million for the next) shut the door on those other rumored deals from happening. Here are three trades that Russell Westbrook's arrival prevented for the Lakers.
1. Kevin Love trade
One of Los Angeles' rumored targets was LeBron James' former All-Star teammate with the Cleveland Cavaliers, Kevin Love. The acquisition of the 5-time All-Star made sense for the Lakers as they ideally need more floor spacing for James to operate and would also be an ideal fit next to Anthony Davis in the frontcourt.
Love is obviously no longer the All-NBA forward he was once with the Minnesota Timberwolves, nor even is he the same player that helped LeBron James win a championship for Cleveland in 2016. Nonetheless, he could have still brought a veteran presence with championship experience to a Laker team that is looking to win another NBA title. Moreover, his experience of playing with The King would have definitely been one of his advantages.