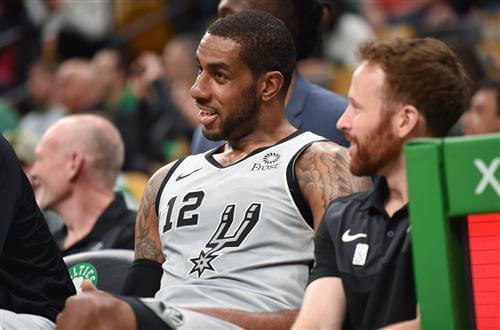 LaMarcus Aldridge is out in the trade market after Gregg Popovich announced the big man and the San Antonio Spurs agreed to part ways this campaign. Aldridge landed in San Antonio in 2015, as one of the most exciting players in that year's free agency but he hasn't been able to find success with the Texan team.
Pop revealed the news on Wednesday saying the player is healthy but he won't be with the team until they find a trade partner.
"LaMarcus is not with the team," Popovich said. "He's healthy … but we've mutually agreed to work out some opportunities for him and that'll be elsewhere. … He's been a great teammate. There was no problem there. We just think this is a win-win for both LaMarcus and for the club. So, when an opportunity arises … We'll all move forward."
Unsurprisingly, the Los Angeles Lakers have appeared as a good option for Aldridge. The purple and gold have been linked with a series of players in recent weeks and this one wasn't going to be the exception. That said, Michael Corvo of Clutch Points explained that regardless of the benefits that LaMarcus could bring to the Lakers, Rob Pelinka won't pay what the Lakers will need to pay to get the former Portland Trail Blazers star.