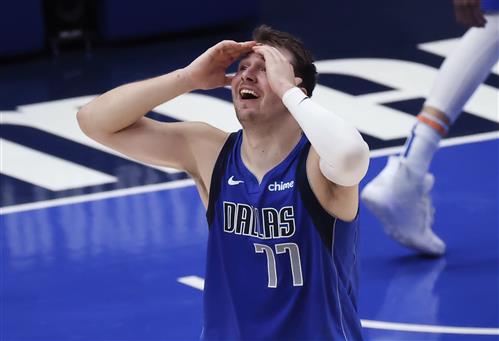 Luka Doncic is entering only his fourth year in the NBA, yet he's already stacked up an impressive list of accomplishments. The young Slovenian star has been named Rookie of the Year, made two All-Star games, and been named to the All-NBA roster twice. He's finished fourth and sixth in MVP voting the last two seasons.
Doncic has also been statistically prolific, finishing sixth in scoring two years in a row. Not content to just score, he also finished fourth in triple-doubles last season, fresh off of leading the NBA in triple-doubles the season before. And those aren't empty stats. Doncic has guided the Dallas Mavericks to the playoffs in each of the last two seasons, losing close series to the Los Angeles Clippers both times.
But despite all he's achieved and his well-rounded game, there are still some things Doncic needs to improve. Some of these things are on the margins, and some are quite important. Either way, even a superstar like Doncic has flaws in his game. Here's what he needs to be better at this season.
Free Throws
Doncic is often compared to LeBron James, which is usually a compliment. But he shares James' struggles at the free throw line, and it's something he desperately needs to shed. Doncic has shot 73 percent from the charity stripe over his three years in the NBA. He actually improved from 71 percent his rookie year to to 75 percent in his second season. It seemed like he was working to improve his free throw shooting, much like he did with other aspects of his game.
But he regressed to 73 percent last season, and a lot of those misses came in the waning minutes of crucial games. And it gets worse in the playoffs. Thirteen games is a small sample size, but Doncic has shot 60 percent on free throws in the postseason. In last year's seven-game series against the Clippers, he only hit 52 percent of his attempts from the line.