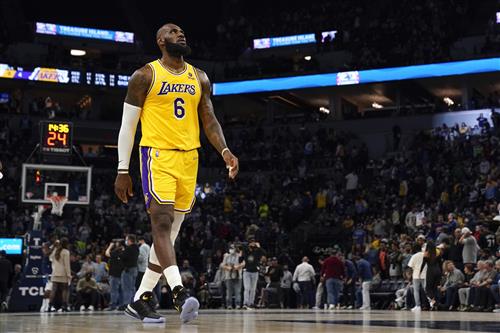 It is probably widely assumed that LeBron James has found his final NBA home with the Los Angeles Lakers. At 37, conversations about his future take place in a five-year window at the most.
There are no safe assumptions in the National Basketball Association. James' Lakers had a disastrous 2021-22 season. In fact, his production was about the only bright spot for the whole year.
If he maintains the same level of play in 2022-23, he'll enter next summer as a hotly contested, unrestricted free agent. It's not inconceivable that he could end up joining his fourth NBA team with a Lakers departure.
Meanwhile, his son's future appears to be intertwined with his. Bronny James Jr. should be entering the NBA in the same season.
Currently, he's not projected as a top prospect, but could a team take a swing on him in the draft, knowing they'd be landing his father in a package deal?
If that's a possibility, James could end up on any team in the NBA. Here are three we think he'd be excellent on.
Golden State Warriors
The idea of LeBron James and Steph Curry playing together is not a novel one.