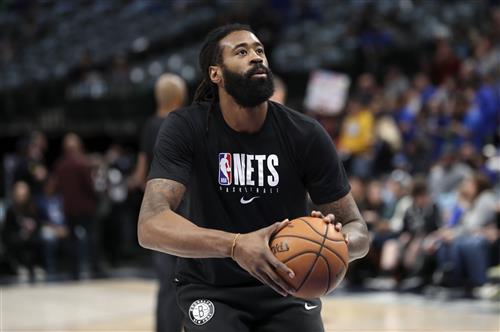 After playing a vital role for the Brooklyn Nets over the past few seasons, DeAndre Jordan has fallen out of the rotation. With the team already having undergone changes to the coaching staff and roster in the last year and a half, it seems that Jordan no longer fits into the Nets'future plans. As a former All-Star, three-time All-NBA Team member, and two-time All-Defensive Team selection, Jordan is a proven talent at the center spot who could definitely use a change of scenery.
With great size and strength and a high IQ defensive presence, Jordan still has plenty left in the tank and would be a sound addition to a contending team in need of a veteran center with lots of postseason experience.
Having said all this, let's take a look at the three teams that should pursue a trade for DeAndre Jordan in the NBA offseason.
New York Knicks
With Nerlens Noel set to be a free agent this summer and likely not returning, the Knicks could definitely use another center on the roster to help solidify their frontline. Jordan, who played 19 games for the Knicks in the 2018-2019 season, would give the team a formidable big man rotation behind Mitchell Robinson and Taj Gibson. The return of Jordan gives the Knicks exactly much-needed rim protection and help on the glass.
After all, there are few better choices at the center slot to help with this than a two-time rebounding champion and an absolute blocking machine. Jordan would also be a great veteran presence outside of Gibson and Derrick Rose that could help reign in a new era of winning basketball in the Big Apple. If the Knicks want to build off of last season's turnaround, then trading for Jordan would be a great start.