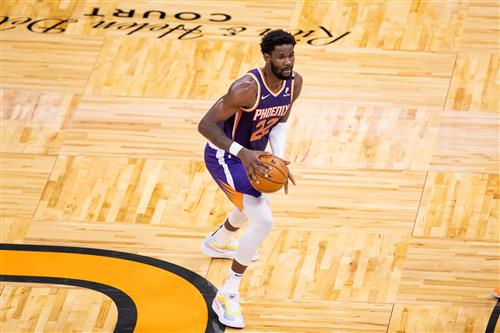 The Phoenix Suns shocked the basketball world on the eve of the 2021-22 regular season getting underway. The Suns had three players eligible for rookie extensions from the 2018 NBA Draft class; No. 1 overall pick Deandre Ayton, No. 10 overall pick Mikal Bridges, and No. 26 overall selection Landry Shamet.
To the surprise of many, it was Ayton with who the team was unable to agree on an extension. Bridges signed a four-year, $90 million deal while Shamet was extended four years for $43 million.
The Suns' decision to not extend Ayton was rather simple. He was looking for a max extension and Phoenix ownership doesn't believe he is a max player. Now, there is a lot of uncertainty surrounding the team going forward as Ayton will be a restricted free agent this upcoming offseason.
This is an odd time for Suns owner Robert Sarver to take a stand when it comes to extending a player, especially one as important to the team's future as Ayton. They are coming off an NBA Finals appearance and look poised to make a run again. Now, a lot of focus will be on whether or not Ayton will remain with the Suns beyond this season.
It was something that former Suns' shooting guard, Joe Johnson, called Sarver out on social media for. Johnson had his issues hammering out an extension with Phoenix, which led to him landing with the Atlanta Hawks in 2005.
Could Deandre Ayton be on the move even during the season if the Suns don't think he is a max player? Here are three teams to keep tabs on when it comes to a possible Ayton trade.
3. New York Knicks
The New York Knicks could have their center of the future in Mitchell Robinson. The two sides can negotiate a contract extension throughout the season since he was not a first-round pick in the 2018 NBA Draft.
If New York is not comfortable with Robinson as the long-term answer in the middle, they could shift their focus to someone such as Deandre Ayton. New York has done a great job acquiring assets and structuring their roster in a way to be serious contenders on the trade market.