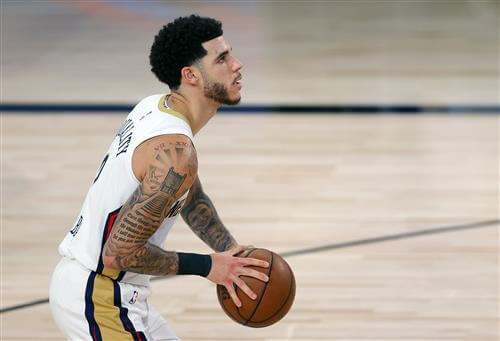 On the first day of NBA free agency, point guard Lonzo Ball sent shockwaves across the league when he signed with the Chicago Bulls on a four-year, $85 million deal.
The Bulls have youngster Coby White but clearly is not the true franchise point guard they need. White is more of a combo guard who is also a streaky scorer rather than a playmaker and facilitator like Lonzo.
The Bulls went all-in for Lonzo as they are in win-now mode after a trade deadline deal with the Orlando Magic last season, giving up Wendell Carter Jr.and a top 10 pick in this year's NBA Draft for Nikola Vucevic.
Lonzo, the former no. 2 overall pick, has had an up-and-down career after struggling on the bright lights with the Los Angeles Lakers in his first few seasons in the league. He was then included on a package deal alongside Brandon Ingram to the New Orleans Pelicans for superstar Anthony Davis.
Before signing with the Bulls, Lonzo had a lot of suitors when he entered free agency this offseason. These teams might have regretted not pushing hard enough to sign the young floor general as his career is certainly trending upward.
Here are three teams that needed to sign Lonzo Ball but failed to do so.
New Orleans Pelicans
The Pelicans had every right to match any offers made for Lonzo since he was their restricted free agent. He dramatically resurrected his career with the Pelicans as he has shown versatility, confidence, determination, and some serious improvement every year. He averaged 14.6 points, 4.8 rebounds, and 5.7 assists while shooting 41.4 percent from the field last season.
He has often been criticized for not knocking down three-pointers. But last season, Lonzo silenced the critics as he shot a career-high 37.8 percent from behind the arc. He established himself as a bonafide three-point threat. We saw how good the Pelicans were when he was on the floor last season.