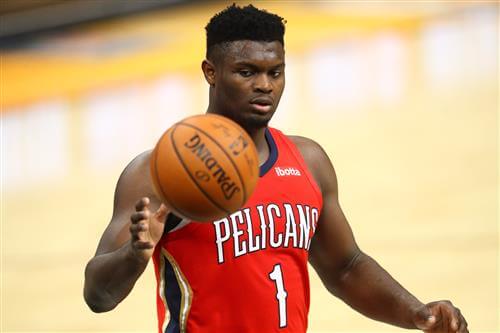 The New Orleans Pelicans are beginning the 2021-22 season without their star power forward, Zion Williamson. This is the second time in three seasons that they will not have him at the start of a season because of an injury.
This time, he is recovering from an operation that he had on his foot. He will be re-evaluated in about two weeks, so he will likely miss at least five games to kick off the campaign. He could miss a few more after that to get into game shape as well.
While it is frustrating not having him to start the season, at least they know he is coming back. His future with the organization, on the other hand, is a lot cloudier.
Executives around the NBA are keeping an eye on the Pelicans as a possible 2024 free agency frenzy involving Williamson could ensue. Even if Williamson signs an extension, teams around the league will be awaiting his eventual trade request, especially if they don't start winning some games.
It has been a trend in New Orleans. They land an impact player in the draft and eventually that player pushes his way out of town. Chris Paul did it and Anthony Davis most recently did the same thing. Could Williamson be next?
There has already been some buzz that some family members no longer want him in New Orleans. If there are already whispers of that, David Griffin needs to get to work building up the roster, or the possibility of him leaving rises exponentially.
If Williamson does try to leave the New Orleans Pelicans, where could he end up? Here are three teams best positioned to make a trade for him in the future.
3. Oklahoma City Thunder
Any time there are rumors of a potential star being on the trade block, the Oklahoma City Thunder has to be mentioned. They are in a position to acquire essentially any player in the NBA should they choose to.
Sam Presti has done a wonderful job piling up the assets in a relatively short period of time. It was not too long ago that the Thunder were trying to compete with the likes of Russell Westbrook and Paul George on the roster. Now, they have a treasure trove of picks.
Oklahoma City has 16 first-round draft picks alone through 2027. Some teams don't have that many selections overall. If they want to get in on the Zion Williamson sweepstakes, they will have the draft capital to catch the attention of the New Orleans Pelicans.