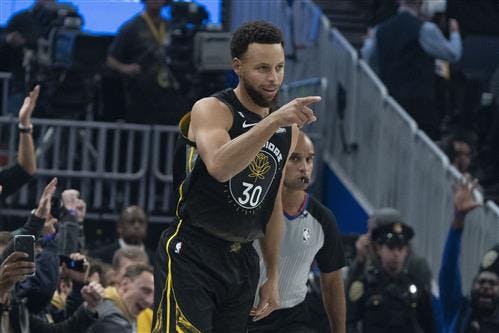 After nine games in the current season, it wasn't hard to tell that the Golden State Warriors have relied heavily on Stephen Curry. For a team that had just won a championship, it's not looking good.
So far, Curry's performances have been the only consistent positive for the Warriors. The two-time MVP has averaged a whopping 42 points in his last three games, and while the Warriors faithful loved it, that's not what the organization would want to happen for the rest of the season.
Loyalty has been one of Curry's notable traits. However, it's never a bad idea to consider demanding a trade if Golden State won't be able to find a way to help its marquee player.
Let's take a look at some of the reasons why Curry shouldn't shy away from contemplating leaving the Warriors.
The Golden State Warriors are no longer dominant
Normally, teams coming off a dominant championship run pick up where they left off the following season. They remain feared, and they live up to that reputation on the court. Unfortunately, that hasn't been the case for the Warriors this season.
A player of Curry's stature has all the right to bark at his teammates as clearly, they don't put in the same amount of work as his. However, the fact that Curry's longtime co-stars Draymond Green, Klay Thompson, and Andrew Wiggins have been playing 30+ minutes in their recent outings, it has become apparent that it wasn't about effort anymore. Perhaps, they were also giving it all they have, but unlike Curry, the quality of their work is no longer on par with that of a championship-caliber team.
If this continues, Curry might find himself exhausted and disappointed. When that happens, Curry should start thinking about taking his talents to a team where his hard work would be paid off by victories.