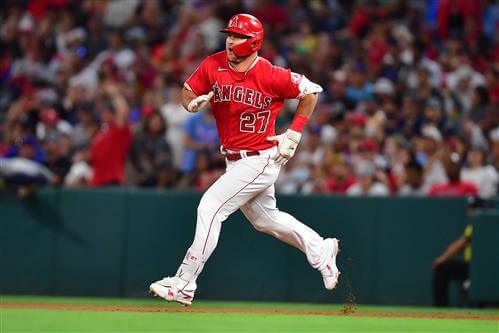 It's time for the Los Angeles Angels to trade Mike Trout.
The Halos entered the 2022 season with lofty expectations. Many believed this was the year they finally would turn the corner. The AL West was destined to be a competitive division with the Angels, Astros, and Mariners leading the way. But as of this article's publication, the Angels sit in fourth place and are 17 games behind first place Houston.
But Mike Trout is still playing an elite brand of baseball. The future Hall of Famer is slashing .273/.374/.619 with a .993 OPS and 23 home runs. Despite those numbers, frustration is still mounting in Anaheim.
Trout previously signed a massive 12-year, $426.5 million dollar deal with the Angels. His contract features a no-trade clause. So trading that contract along with a no-trade clause may not be easy. But there would be no shortage of interest on the trade block since this is Mike Trout we are talking about.
Without further ado, here are 3 reasons the Angels must trade Mike Trout ahead of the 2022 MLB trade deadline.
Negative growth of MLB
The NBA consistently has their stars in the postseason. The same can be said for the NFL. Imagine if LeBron James, Stephen Curry, or Tom Brady only had one postseason series on their resumes?
But Mike Trout has just one single playoff series under his belt. And that came back in 2014. MLB attempts to market stars on winning teams. However, Trout is marketable because of his pure talent. But the majority of fans don't get to watch him play on national TV very often due to the Angels' struggles.
LA needs to cut the cord for the sake of MLB.