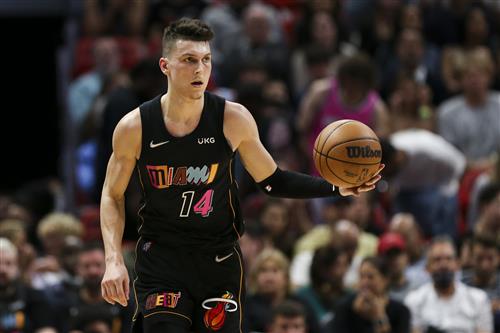 Would the Miami Heat be willing to trade one of the bright, young stars in the NBA?
This is not the first time that Tyler Herro has been thought of in trade talks, but it is a bit surprising to see it at this time. The Kentucky product has just completed his third year in the league and logged his best numbers helping the Heat grab the top spot in the Eastern Conference.
In 66 games, Herro averaged a career-high 20.7 points and shot 39.9% from three-point range. At 22-years-old, he is looking like a franchise player, but the question is, which franchise will it be with?
Herro will prepare for his fourth campaign this offseason. He might be in search of an extension at some point, which could lead to making a decision on pushing for a blockbuster trade.
Herro's value is high and could land the Miami Heat another star if this is the case. This would be the ultimate goal of Pat Riley, who is used to making the big move in the offseason.
If Tyler Herro were attainable on the trade market, plenty of interested teams will be there. Let's look at three different options for Herro to land with.
Washington Wizards
It was another disappointing season for the Washington Wizards. However, there is some optimism about how they can re-tool the roster around Bradley Beal in the offseason.
The Wizards made a move for Kristaps Poringis at the NBA trade deadline, but they have a lot of work ahead of themselves to add more talent this offseason.