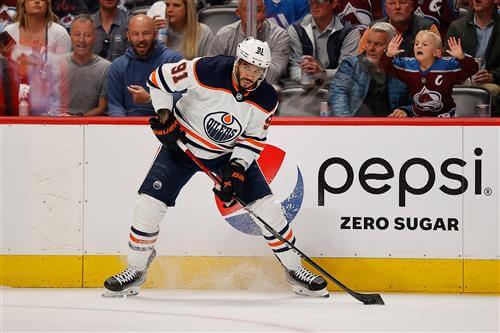 It's likely an understatement to call Evander Kane's NHL career to this point unique.
The 30-year-old winger is an unrestricted free agent, and he's coming off an equally unique playoff run with the Edmonton Oilers.
Kane led the postseason in goals (13), even strength goals (11) and PIM (37), and he and the Oil didn't even make the Stanley Cup Finals.
He's one of the top players in this year's UFA class, and Kane also has complex financial considerations after filing for bankruptcy in January 2021.
Here are 3 potential landing spots for Kane during the offseason.
Edmonton Oilers
Without a doubt, Kane fit well with the Oilers.
Sure, it's easy to ride shotgun with superstar Connor McDavid, but there was also immediate chemistry and results.
McDavid and Kane clicked for 4.3 goals per 60 minutes while driving possession with a 55.8 Corsi For percentage at five-on-five during the regular season, and then the duo jumped to 5.88 goals per 60 in the playoffs.
For what it's worth, McDavid was on the ice for just 2.84 goals per 60 at five-on-five when he wasn't skating with Kane during the regular season – a significant dip in production.
Unfortunately for the Oil, Edmonton's salary-cap situation doesn't line up well for a 2022-23 reunion, so Kane might need to be willing to take a team-friendly deal.