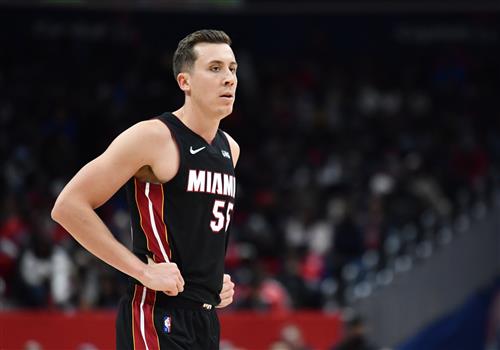 The Miami Heat are in the midst of a strong 2021-22 regular season, but there's a chance their roster could be shaken up in the NBA offseason.
Perhaps the top name to watch at the moment is Duncan Robinson, who signed a five-year, $90 million contract extension last offseason. He began the season slowly but has since raised his 3-point percentage back up to 37.1 and is shooting 43.6 percent since the All-Star break.
Tyler Herro will soon be due for a new deal and after the Kyle Lowry signing, there isn't much room to pay for all of their current talents if avoiding luxury tax payments is the goal.
Robinson often draws two defenders and gets the defense out of rotation when involved in DHOs or off-ball screening actions. For a team that needs a shooter who commands legitimate gravity off-the-ball, there are few who do it quite like him.
Let's take a look at three possible trade destinations for Duncan Robinson if the Miami Heat were to look to move in the upcoming NBA offseason.
New Orleans Pelicans
The New Orleans Pelicans have laid an intriguing foundation with some intriguing pieces around Zion Williamson. Of course, none of that matters too much until he returns to the lineup.
For a team seeking a dynamic catch-and-shoot threat, Robinson would be an intriguing option to consider. It's not easy to find motion shooting threats that are accustomed to converting under tight pressure.