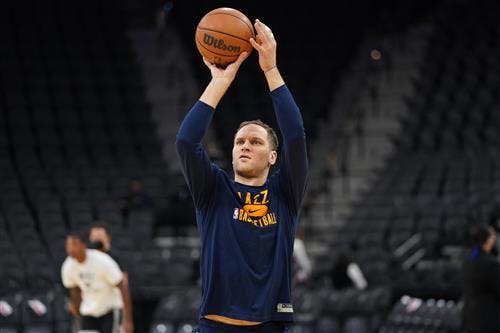 The Utah Jazz have once again been playing like one of the better teams in all of basketball during the first two months of the season. They are currently 24-9 and hold the third seed in the Western Conference and have the third-best record in all of the NBA.
This isn't anything new for the Jazz as they have been one of the best teams in the regular season for the past few years. The issue with Utah is that they usually do not succeed in the playoffs and get knocked out much earlier than many people expect them to after the season that they have.
There aren't many areas that the Jazz can improve on in terms of going out and getting a player besides going out and getting that second star as well as getting somebody who could be a defensive-minded wing. They have a lot of talent on the roster and they certainly have the number one superstar in Donovan Mitchell who can go out and help a team win a championship. Factor in that Utah also has a guy like Rudy Gobert who can be the anchor of a defense and they are set up almost perfectly. They also have some incredible role players including Mike Conley, Joe Ingles, Jordan Clarkson, and others. There aren't many options for them to trade but they certainly do need some players and if they can get back a second star, it would make sense for them to start trading some of their guys.
The reality of the situation is that Utah didn't really make any moves this offseason so they probably won't make too many during the NBA Trade Deadline because they must feel like they have enough with their current roster. This could definitely be the case and they could have just gotten some unfortunate luck the past few seasons but they do need to eventually go out and get someone because it clearly isn't working with just what they have.
In order for Utah to get into the position to win an NBA title, they might have to make some tough decisions at the NBA Trade Deadline. Let's take a look at three players that the Utah Jazz should think about trading in order to get back that second star or a defensive wing who can help come in and be an immediate impact.